Upload a photo of your space
For best results we recommend marking 10 inches on your wall with tape to get a sense of scale. Make sure to have the floor visible in the photo.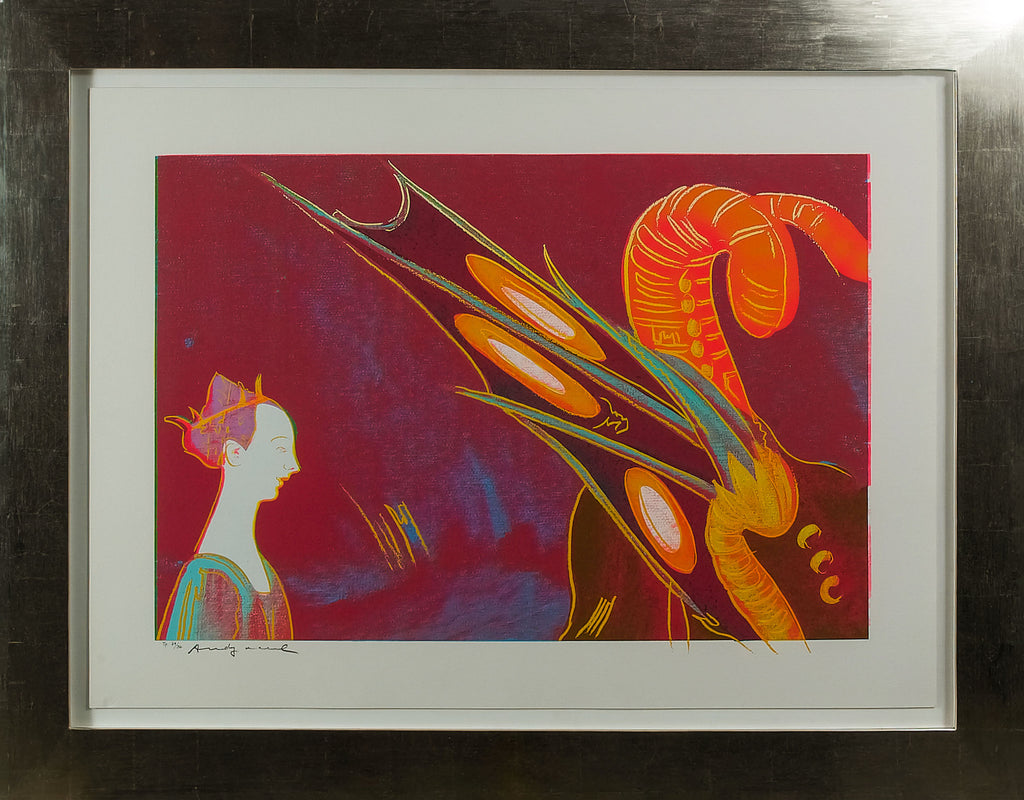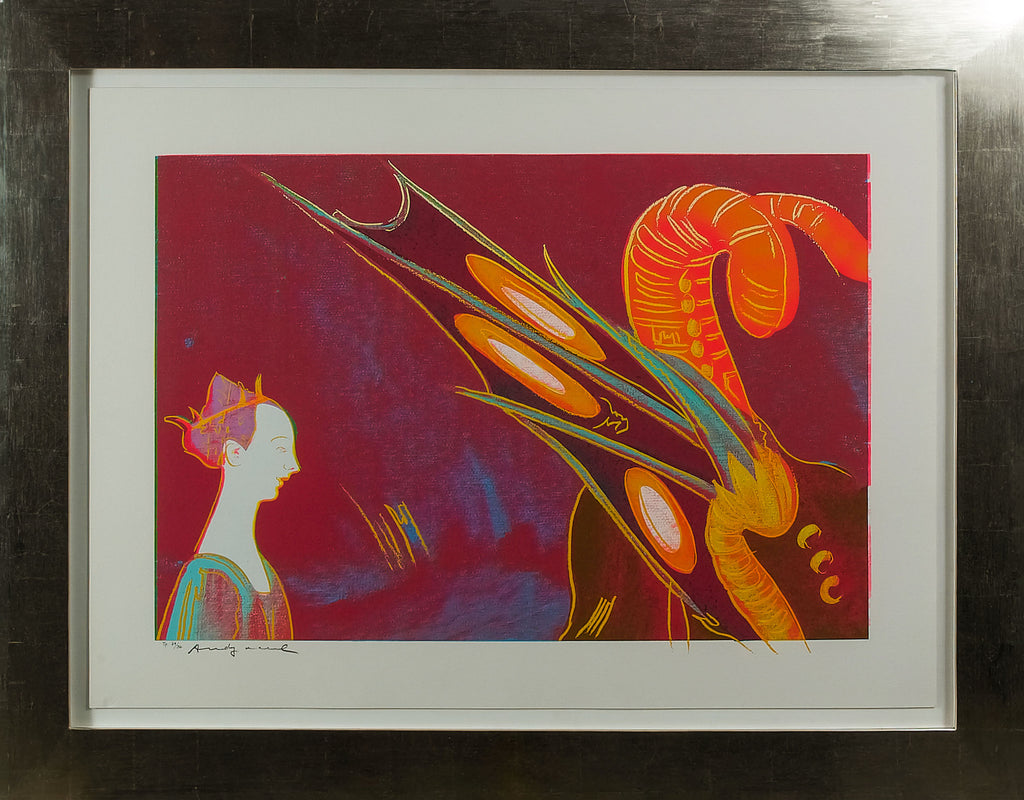 About the Work
About the Artist
About the Work
Obsessed with celebrity, consumer culture, and mechanical (re)production, Pop artist Andy Warhol created some of the most iconic images of the 20th century. Famous for his quips as for his art—he variously mused that "art is what you can get away with" and "everyone will be famous for 15 minutes"—Warhol drew widely from popular culture and everyday subject matter, creating works like his 32 Campbell's Soup Cans (1962), Brillo pad box sculptures, and portraits of Marilyn Monroe, using the medium of silk-screen printmaking to achieve his characteristic hard edges and flat areas of color. Known for his cultivation of celebrity, Factory studio (a radical social and creative melting pot), and avant-garde films like Chelsea Girls (1966), Warhol was also a mentor to artists like Keith Haring and Jean-Michel Basquiat.

In "St. George and the Dragon" The cultural connections between the Renaissance and the 20th Century were not lost on Andy Warhol when creating the Details of Renaissance Paintings series. As the Renaissance brought momentous change to the lives of Europeans, through a combination of progressive science and a new-found interest in the classical world, the 20th Century brought similar upheaval both culturally and scientifically. "St. George and the Dragon" screen-print is one of the 36 trial-proofs printed in 1984, each unique aside the numbered edition of 50, signed by the artist and framed with archival materials.

"St. George and the Dragon" is a 25 x 37 – inch unique trial-proof hand signed screen-print.

About the Artist
Andy Warhol is seen as one of the most prolific American artists of all time, whose undeniable influence proved him to be a leading figure within the Pop Art and Culture Movement. Warhol was a multitalented individual; he was an artist, filmmaker, producer, designer, and photographer. Warhol was born on August 06, 1926 in Pittsburgh, Pennsylvania. From an early age, Warhol was interested in the arts as he was often sick at home than at school. Rather isolated due to childhood illnesses, a young Warhol entertained himself by drawing and with other artistic hobbies. Eventually, Warhol graduated high school with aspirations to become an illustrator in the world of advertising. He received his Bachelor's degree in Graphic Design from the Carnegie Mellon University of Technology and moved to New York to pursue his creative dream.
Please utilize the AR experience in a well-lit room.
Scan the room for surface detection.
Artwork will place in your room.
Using your fingers, align the horizontal white line
with your floor.
Double tap the artwork to scale to 100% size
and pinch to move on the screen.