Upload a photo of your space
For best results we recommend marking 10 inches on your wall with tape to get a sense of scale. Make sure to have the floor visible in the photo.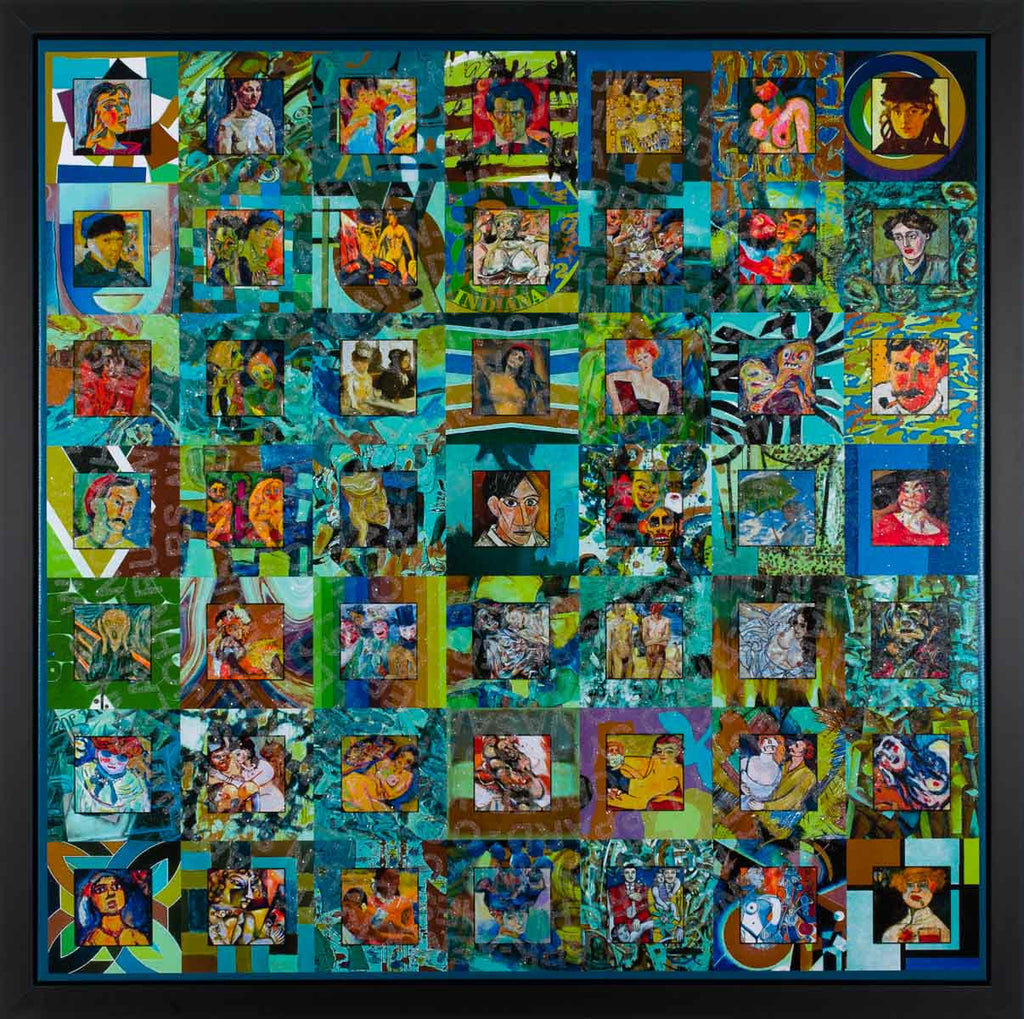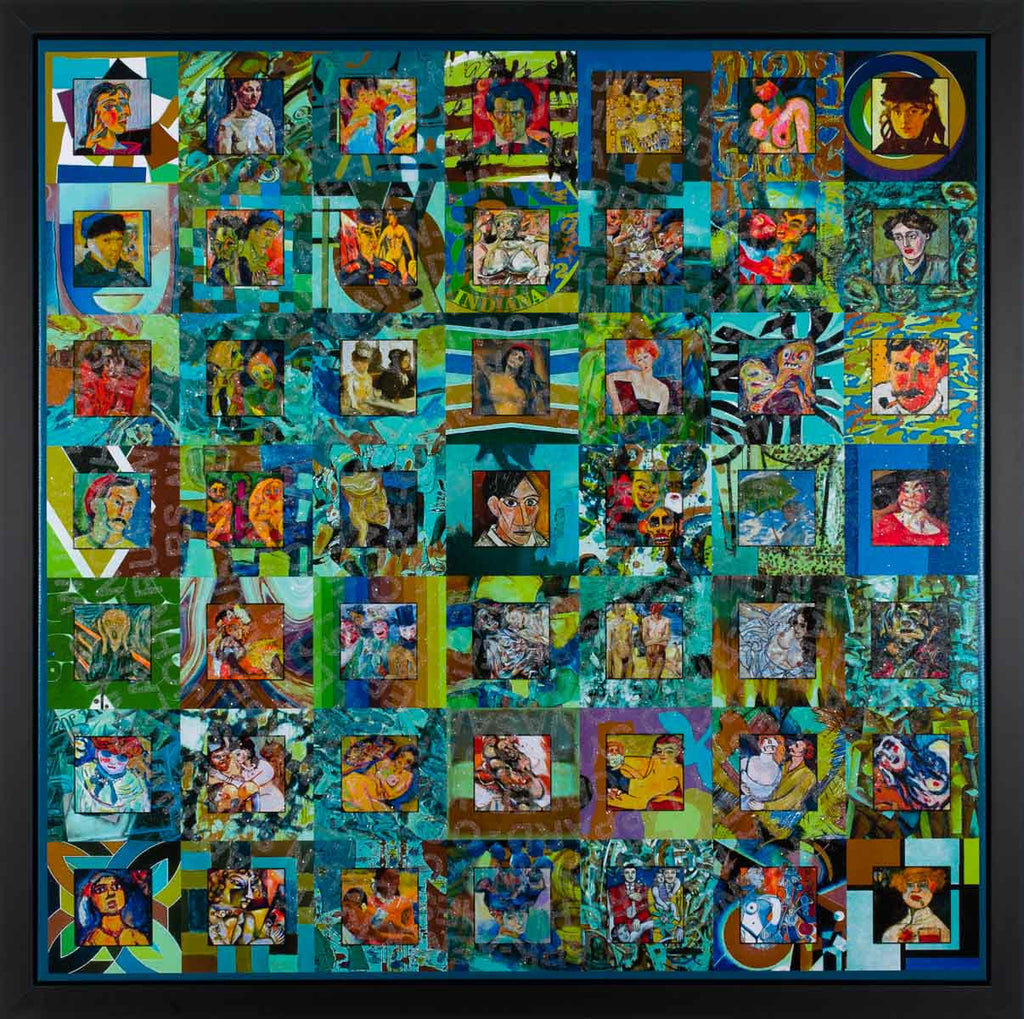 About the Work
About the Artist
About the Work
"Mere Daubers 6" is Brad Faine's visual ode to art critics – famous and infamous – and a reminder to be true to oneself! Brad Faine's latest explores artworks that might not have convinced upon first assessment but eventually won over the world. 

The text background for Mere Daubers is comprised of the names of famous art critics and the title of the print references Baudelaire's famous opinion of Claude Monet, ie: that he was a 'mere dauber.'

Faine's montage of images includes the likes of Picasso, Munch, Van Gogh, Morisot, de Kooning, Malevich, Chagall, Toulouse-Lautrec, etc., all vilified at some point in their careers. "Mere Daubers 6"  is a framed 42 x 42.5 - inch digital pigment print with diamond dust on canvas. "Mere Daubers 6" is part of a 12 piece suite created in 2018.


About the Artist
Brad Faine was born and raised in Brighton, England. He is the son of a Royal Australian Air Force bomber pilot and a British cabaret singer and was born in 1945. He studied Fine Arts (Painting) at Leicester College of Art, where he achieved a Dip Ad (Hons) under the tutelage of Harry Thubron, an early proponent of conceptual art. Subsequently, he completed a Post Graduate ATC course at Goldsmiths in London. During his time at Leicester, Faine developed the first truly playable three-dimensional Chess set, which was exhibited at the 'Invention of Problems' Exhibition at the ICA. He was also responsible for the concept for 'Inter-play,' one of the two British entries for the 1968 Paris Biennale.
Please utilize the AR experience in a well-lit room.
Scan the room for surface detection.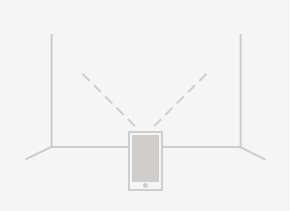 Artwork will place in your room.
Using your fingers, align the horizontal white line
with your floor. Double tap the artwork to scale to 100% size
and pinch to move on the screen.