Upload a photo of your space
For best results we recommend marking 10 inches on your wall with tape to get a sense of scale. Make sure to have the floor visible in the photo.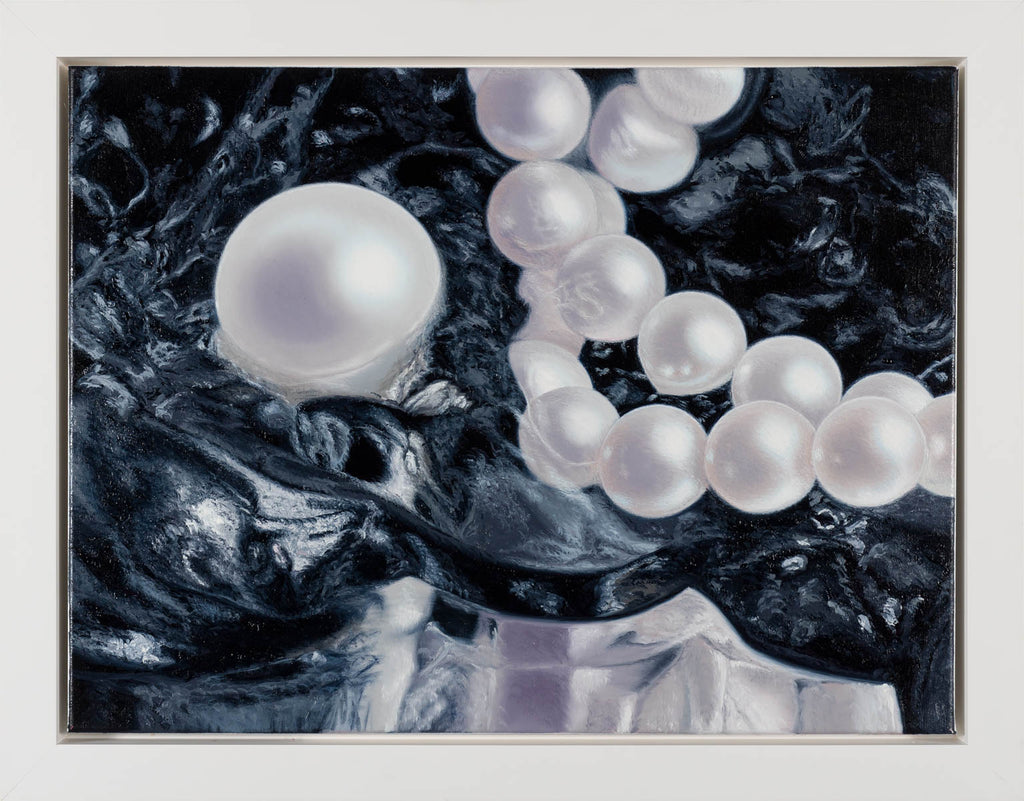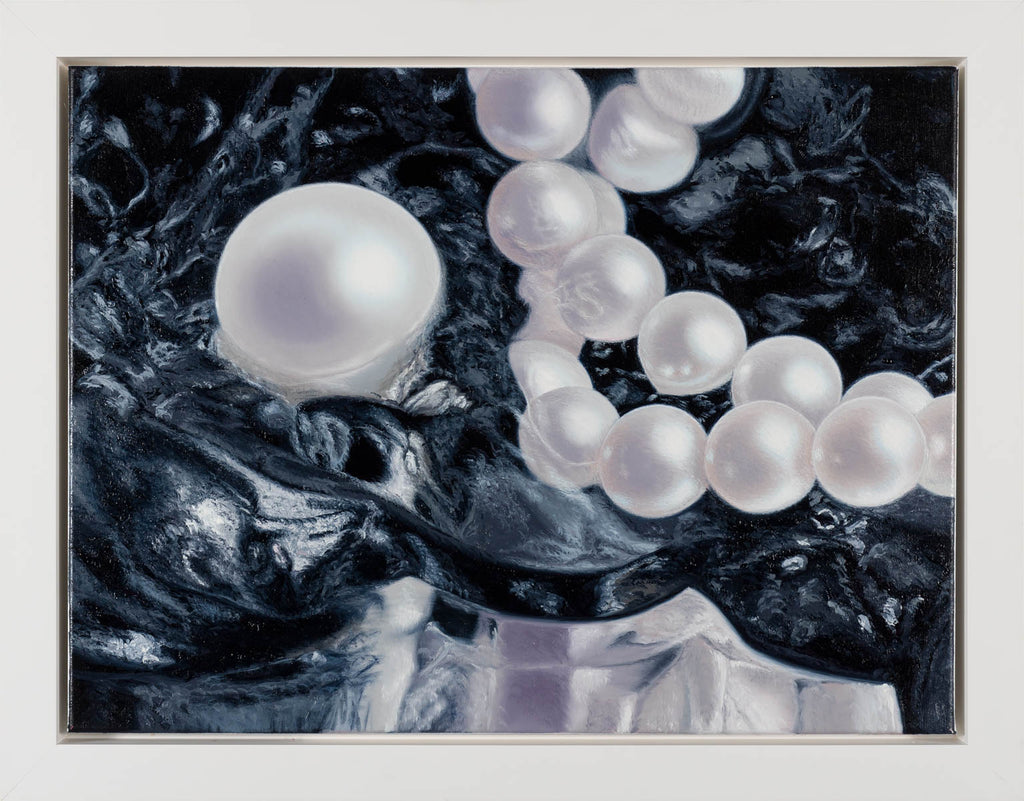 About the Work
About the Artist
About the Work
"My paintings of pearls and hair gel merge varied notions of art as creation with biological and mythological concepts of creation. Visually, the pearls seem to emerge from the hair gel, suggesting biological processes such as cellular division, or the primordial soup that preceded life on earth. The all-over, abstract qualities of the hair gel recall the abstract expressionists' concepts of the sublime art object and art as a transcendent act of creation. Additionally, the pearl itself is a naturally produced object of profound beauty. I use it to symbolize my understanding of creation as a feminine power, intrinsically linked to beauty (as in Boticelli's The Birth of Venus). Finally, the pearls are an ode to Audrey Flack, one of my early artistic influences." - Ben Weiner
About the Artist
Ben Weiner is a New York-based contemporary artist, whose work bridges the seemingly opposite styles of hyper-realism and process-based abstraction. As a free-thinking abstract artist, Weiner always challenges himself, as well as his audience, to adapt to new mediums and perspectives in modern consumerism. Fascinated by the substances we put into our bodies, Weiner uses art as an extension of his curiosity and judgement to challenge what we think about the products we buy and consume every day. Weiner has spoken of being greatly influenced by his parents, who were both scientists and unconventional free-thinkers, self-labeled as 'hippies'. Along with his paintings, Weiner also works with sculpture, video, crystal formations, and drawing/watercolors where he combines drugs, alcohol and chemicals that we put into our bodies to create unique, glossy, gradient style pieces.
Please utilize the AR experience in a well-lit room.
Scan the room for surface detection.
Artwork will place in your room.
Using your fingers, align the horizontal white line
with your floor.
Double tap the artwork to scale to 100% size
and pinch to move on the screen.