Upload a photo of your space
For best results we recommend marking 10 inches on your wall with tape to get a sense of scale. Make sure to have the floor visible in the photo.
About the Work
"Flame Still Dances on Leo's Book (Leo Castelli 90th Birthday Portfolio), 1997" is a lithograph created by James Rosenquist in 1997. The image size is 28 x 23.25-inch and it is framed in archival materials. The framed size is 33 x 27.25-inch. Created in tribute to the iconic New York art dealer Leo Castelli (1907–1999), who played a pivotal role in postwar American art's rise to international dominance. The serigraph was one of nine prints commissioned by Castelli's son, Jean-Christophe, for a portfolio issued in honor of the gallerist's 90th birthday. The portfolio contains prints by Jasper Johns, Ellsworth Kelly, Joseph Kosuth, Roy Lichtenstein, Bruce Nauman, James Rosenquist, Robert Rauschenberg and Richard Serra, all of whom were represented by Castelli at various times throughout their careers. Each artist approached the tribute in a different manner.
Please utilize the AR experience in a well-lit room.
Scan the room for surface detection.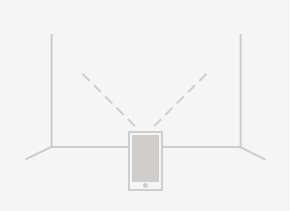 Artwork will place in your room.
Using your fingers, align the horizontal white line
with your floor. Double tap the artwork to scale to 100% size
and pinch to move on the screen.