Upload a photo of your space
For best results we recommend marking 10 inches on your wall with tape to get a sense of scale. Make sure to have the floor visible in the photo.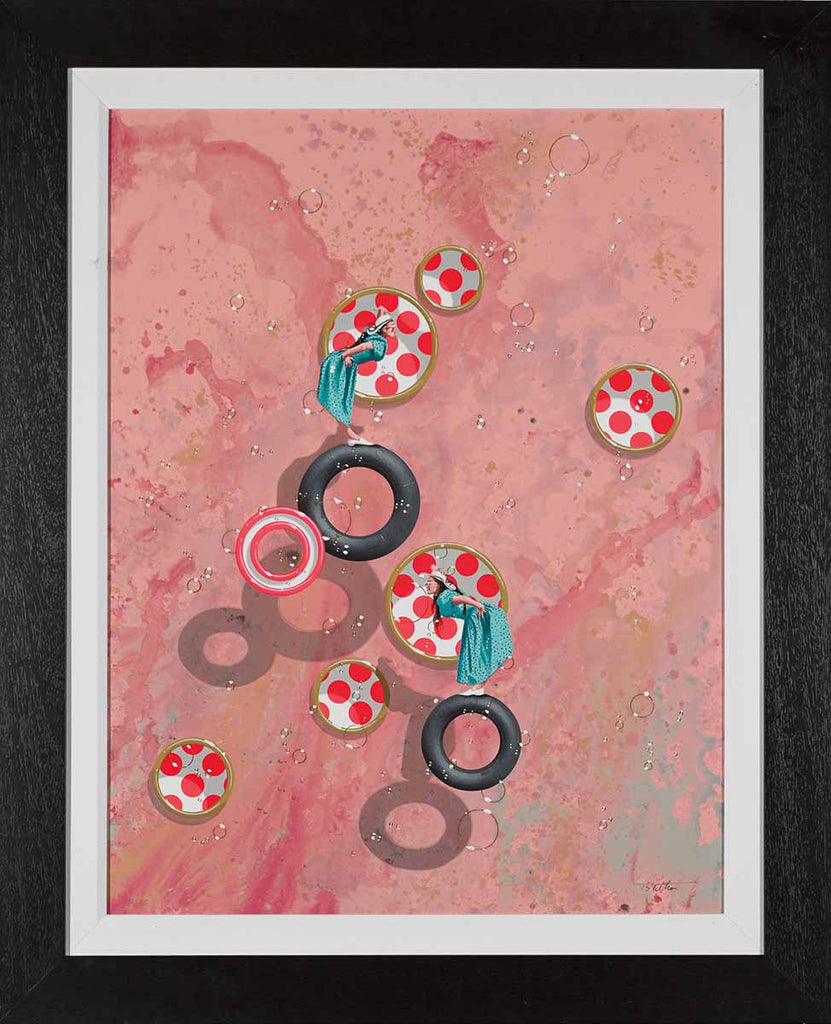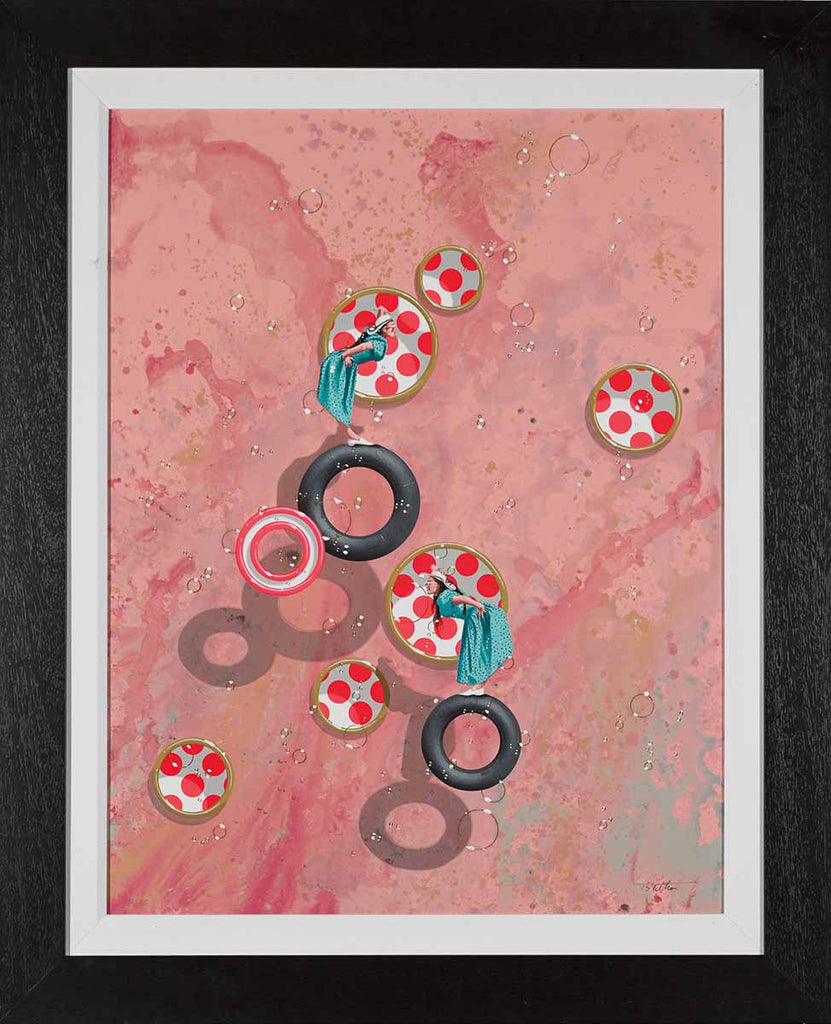 About the Work
About the Artist
About the Work
Whimsical, with an exquisite technique and subtle chromatic flourishes, the universe of a Philippe Bertho painting is a metaphysical three-ring circus. Music plays, plates spin, and errant souls ensnared in cardboard boxes are as likely to sail through the Bertho Universe with nimble feats of visual strength.

Always a student of the arts as well as an artist, Bertho himself has observed that the techniques he perfected through formal art education in Rheims, France are the tools with which he creates images that appear real but exist only in the disorienting and provocative realism that are utterly his own. Through his art, he creates a visual story that just the viewer can complete using the imagination and sense of humor.

Bertho's characters seem to emerge from nowhere, and they feed our curiosity to see what might lie on the other side of the artist's stylishly alluring portals. Bertho's work offers tantalizing evidence of a vast source of artistic inspiration. From Norman Rockwell to the trompe l'oiel style painters whose canvases "fool the eye" into believing that what is perceived is real. Bertho's paintings and prints abound with influences from more contemporary sources as well.

Philippe Bertho's unique and masterful blend of trompe l'oeil, surrealism, and realistic portrait style allows him to open a window to the human soul and provide glimpses of humanity encountering the world. In this image, Marie is looking for herself which is Bertho's humorous way of questioning life. This brightly colored image suggests that when one is looking for the meaning of life, we are perhaps overlooking the answer? Only the viewer can decide.

"Marie qui se Cherche (Marie Looking for Herself)" is an exquisitely detailed and skillfully rendered serigraph on canvas. Marie seems to be the name of the character in this Bertho artwork. In the Bertho universe, she is looking through a circle, and the title suggests that she is looking to find herself. She is out of the elements of the artwork in trompe l'oeil style, but she is very much inside the artwork when she looks through the moving circles. "Marie Qui Se Cherche" is a 37 x 28 – inch hand-signed serigraph on linen created in a limited edition of 237 and hand-signed by the artist. The artwork was created in 2009.

About the Artist
Philippe Bertho is classically trained having enrolled in art school in Reims, France in the early 1990s. There, he spent considerable time studying decorative trompe l'oeil painting. Tromp l'oeil ("to fool the eye") is a technique used by artists to create the illusion of a 3rd dimension on a flat surface. It is obvious from Bertho's artwork that he fools much more than the eye…he draws one in by the heart and also quite frequently by the funny bone. Despite his ability to perfectly render reproductions of masterworks, Bertho was drawn to the world of fantasy and illusion. As his style developed, he drew inspiration from renowned contemporary trompe-l'oeil artist, Jacques Poirier. In his early work, Bertho exhibited ingenuity by including unusual materials in his paintings. Employing objects that other's found useless – corrugated iron, rusted metal boxes, old light bulbs – he was fascinated with his ability to bring his art alive by creating dimension – either by the addition of these items directly onto his canvas or later through the technique of trompe l'oeil.
Please utilize the AR experience in a well-lit room.
Scan the room for surface detection.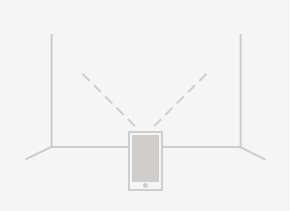 Artwork will place in your room.
Using your fingers, align the horizontal white line
with your floor. Double tap the artwork to scale to 100% size
and pinch to move on the screen.