Upload a photo of your space
For best results we recommend marking 10 inches on your wall with tape to get a sense of scale. Make sure to have the floor visible in the photo.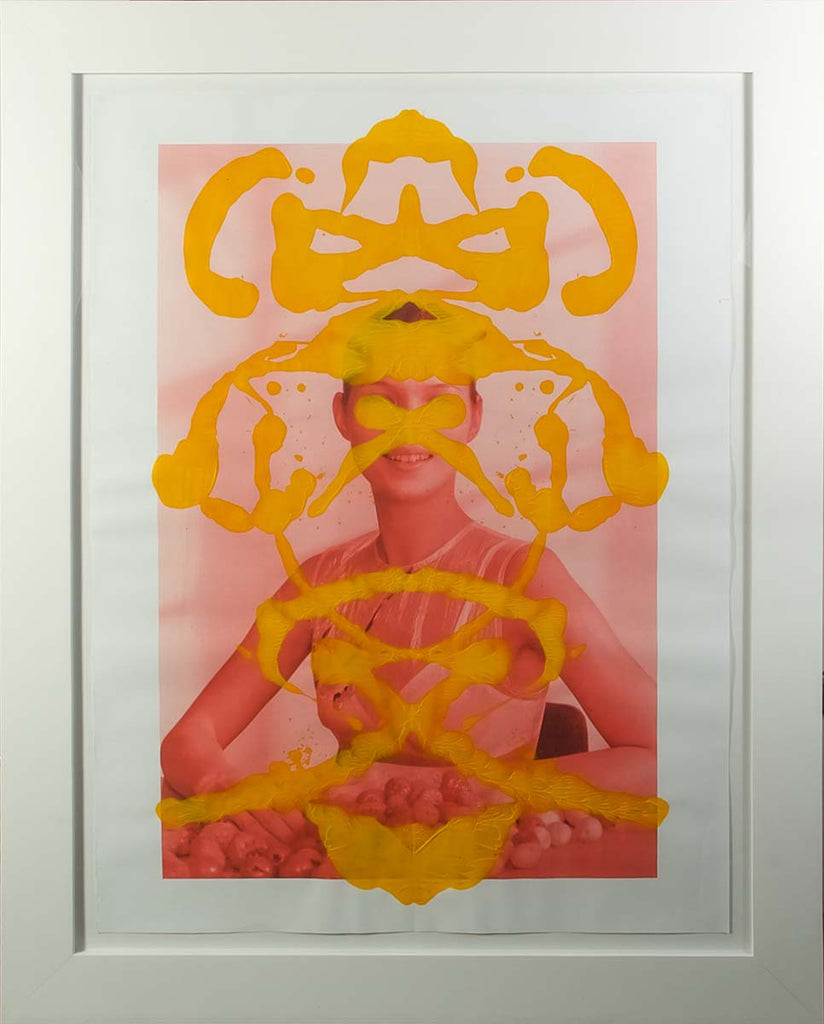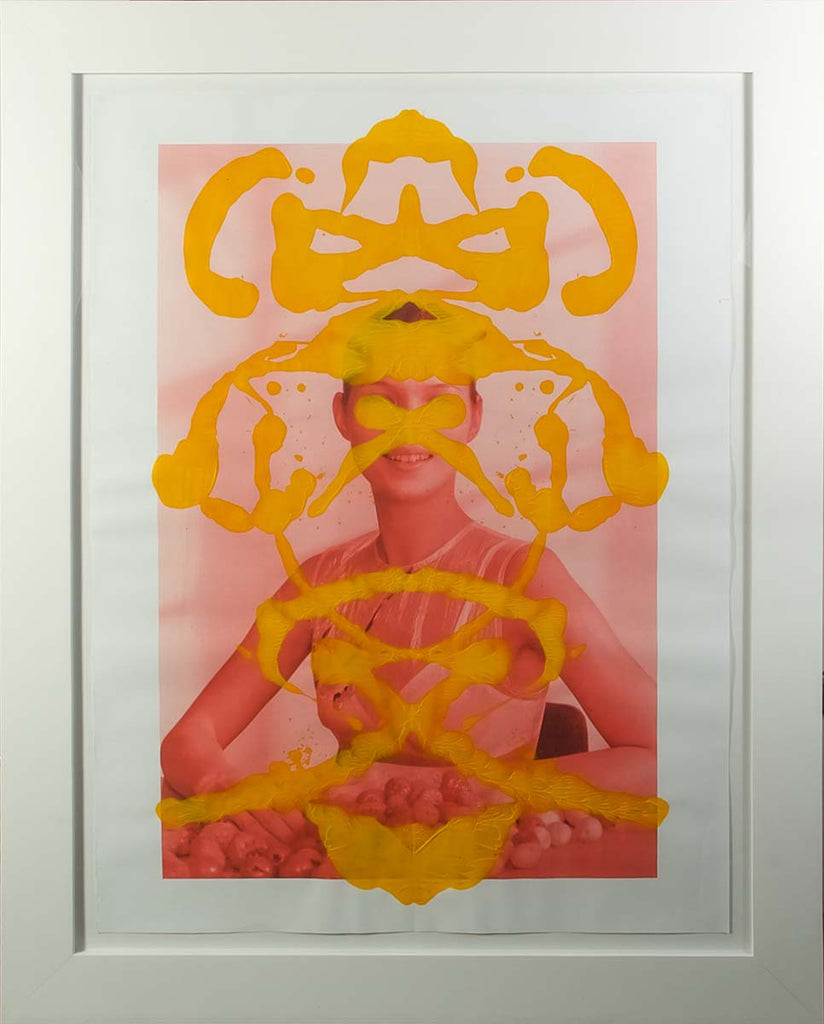 About the Work
Asher Penn is an American artist and publisher who moved to New York in 2007 to work with Printed Matter. Kate Moss Rorschach Portrait - Yellow on Red, 2013 is an acrylic on matte print paper. The image size is 48 x 36 inches.

From a larger series, Penn's "Kate Moss Rorschach" is a widely recognized and celebrated work. Known for his hand-painted magazine tears, this work features stylistic elements that recall the Rorschach psychological inkblot test painted over the image of British model, Kate Moss. Against these backdrops, Penn blots gobs of acrylic paint, subtly and humorously calling attention to the sexual nature of the imagery but also creating a series of shapes that function as armatures, masks, ornate embellishments, wings, and beards.

Penn is also known for his Heart Paintings, exhibited at Real Fine Arts, Brooklyn, in which he cuts magazine pages into heart shapes and paints on them. His publication, "Sex Magazine" explores modern and contemporary topics through its artist contributors. The magazine is a platform for the New York underground scene, which has become a part of New York art history."

Please utilize the AR experience in a well-lit room.
Scan the room for surface detection.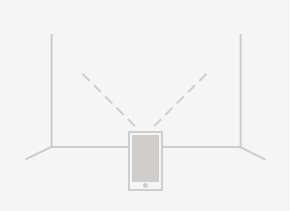 Artwork will place in your room.
Using your fingers, align the horizontal white line
with your floor. Double tap the artwork to scale to 100% size
and pinch to move on the screen.