Upload a photo of your space
For best results we recommend marking 10 inches on your wall with tape to get a sense of scale. Make sure to have the floor visible in the photo.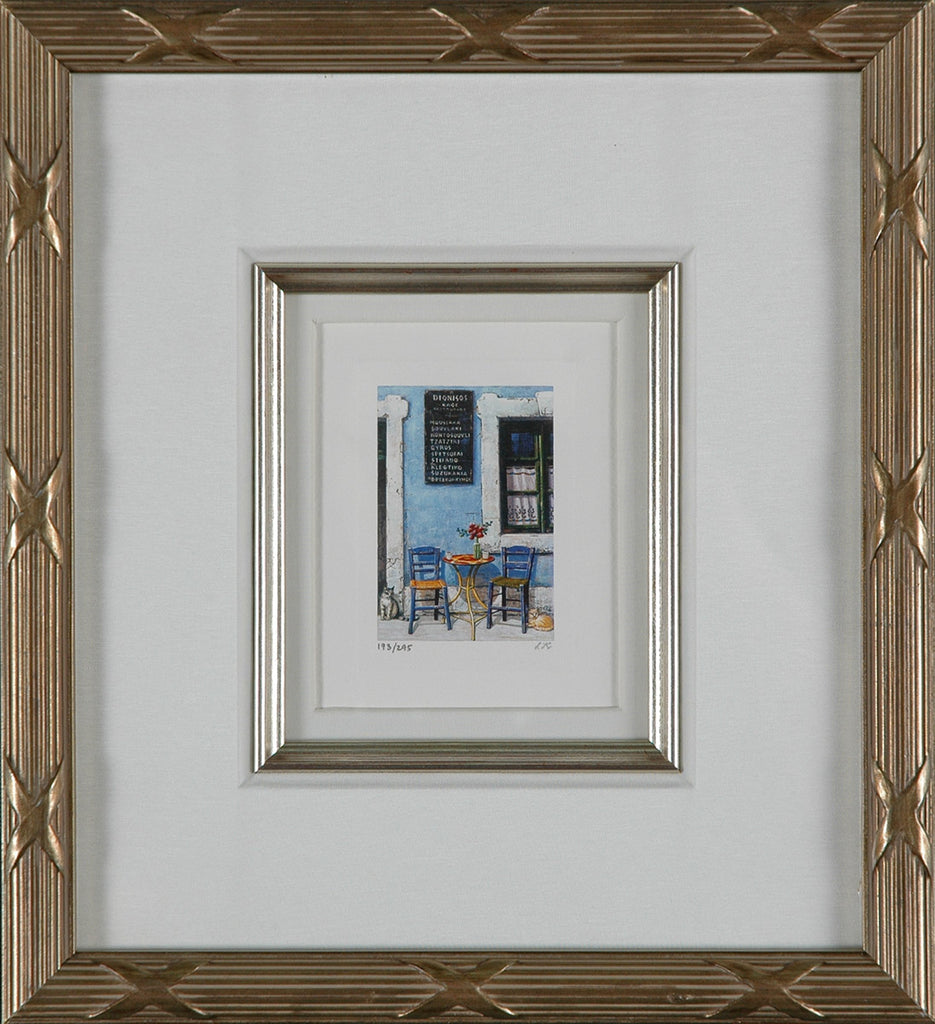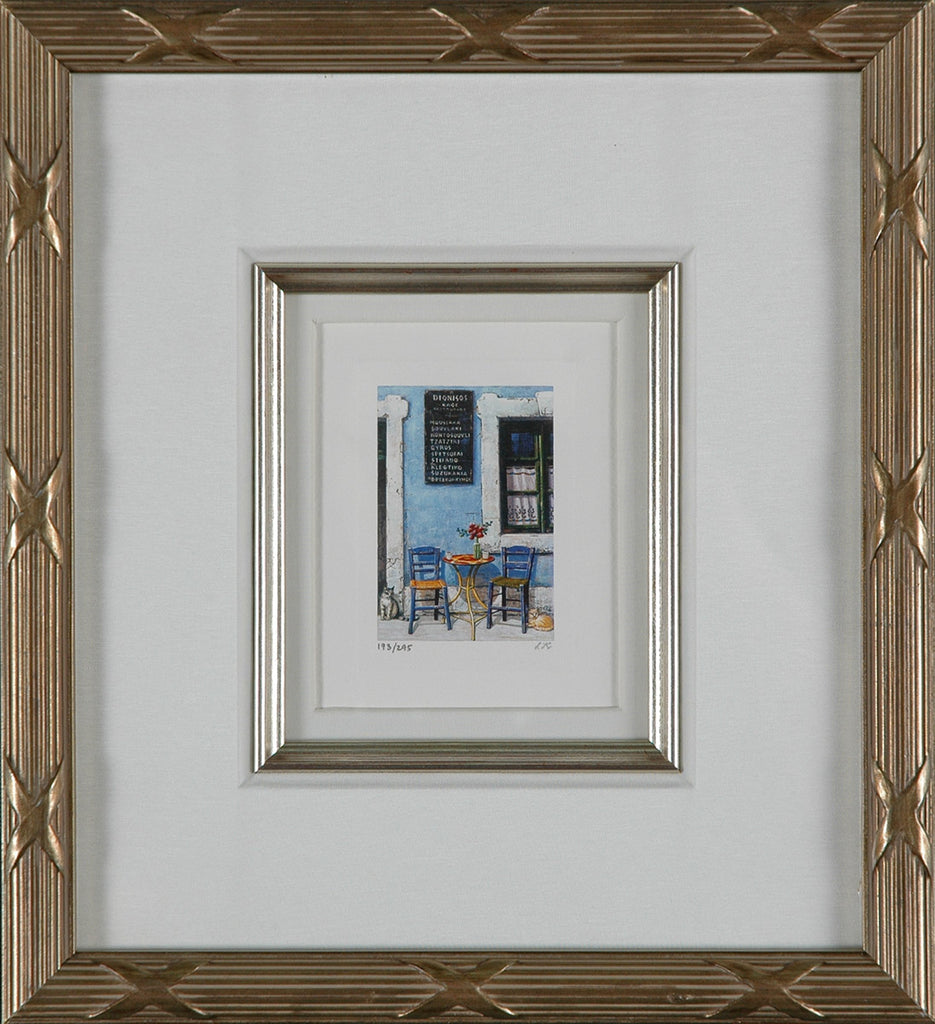 About the Work
About the Artist
About the Work
Liudmila Kondakova's first childhood memories were all bright color: reds, blues, greens, yellows, and whites. She recalls that her first persistent question to the adults around her was "What color is this"? Painting absorbs Kondakova's whole being. If she is not painting, she is thinking about her current or future projects. Days when she does not work, she considers lost. Liudmila Kondakova painted with egg tempera for many years. It is an unforgiving technique. If you make a mistake, you have to start over. Through this process, she learned planning and discipline, and she uses those skills to create highly detailed paintings of her favorite cities, places, and spaces. She starts painting from the farthest background area, and she works forward. From the darkest parts of the painting to the lightest, as if she is bringing her composition from darkness to light.

In "Dionisos Café" we are shown another side of Liudmila Kondakova. Through her art, we always see her love for Paris and her love for intricate architecture. However, in "Dionisos Café" we are shown a remarkable artwork of a simple café in a Greek Island.  A departure from her usual body of work, and an escape at the same time. The art is simple and pleasing to the eye. It envokes the feeling of travel and makes you think of the serenity in the Mediterranean.  The blue wall reminds you of a San Torini or a Mykonos café, and the menu on the wall with the prominent Greek letters lets you know that you are officially on vacation. The light ocean blue ads another dimension to the serenity the artwork invokes. The table and the chair are inviting from a travelers eye, and we are left to wonder if anyone took the chance to sit at this particular cafe. "Dionisos Café" is a 3.25 x 2.25 –inch hand signed lithograph on paper.
About the Artist
Born in Russia in 1956, Liudmila Kondakova immigrated to the United States in 1991. A graduate of the Grabar Center in Moscow, she also attended Russia's School of Sacred Arts, the Moscow Pedagogical Institute and the Moscow Art Institute. Kondakova connects her highly trained background to her artistic expression this way: "In my art, the essence and beauty has always rested in the details." Original paintings and limited edition prints by Liudmila Kondakova have an honored place in private collections around the world.
Please utilize the AR experience in a well-lit room.
Scan the room for surface detection.
Artwork will place in your room.
Using your fingers, align the horizontal white line
with your floor.
Double tap the artwork to scale to 100% size
and pinch to move on the screen.