Upload a photo of your space
For best results we recommend marking 10 inches on your wall with tape to get a sense of scale. Make sure to have the floor visible in the photo.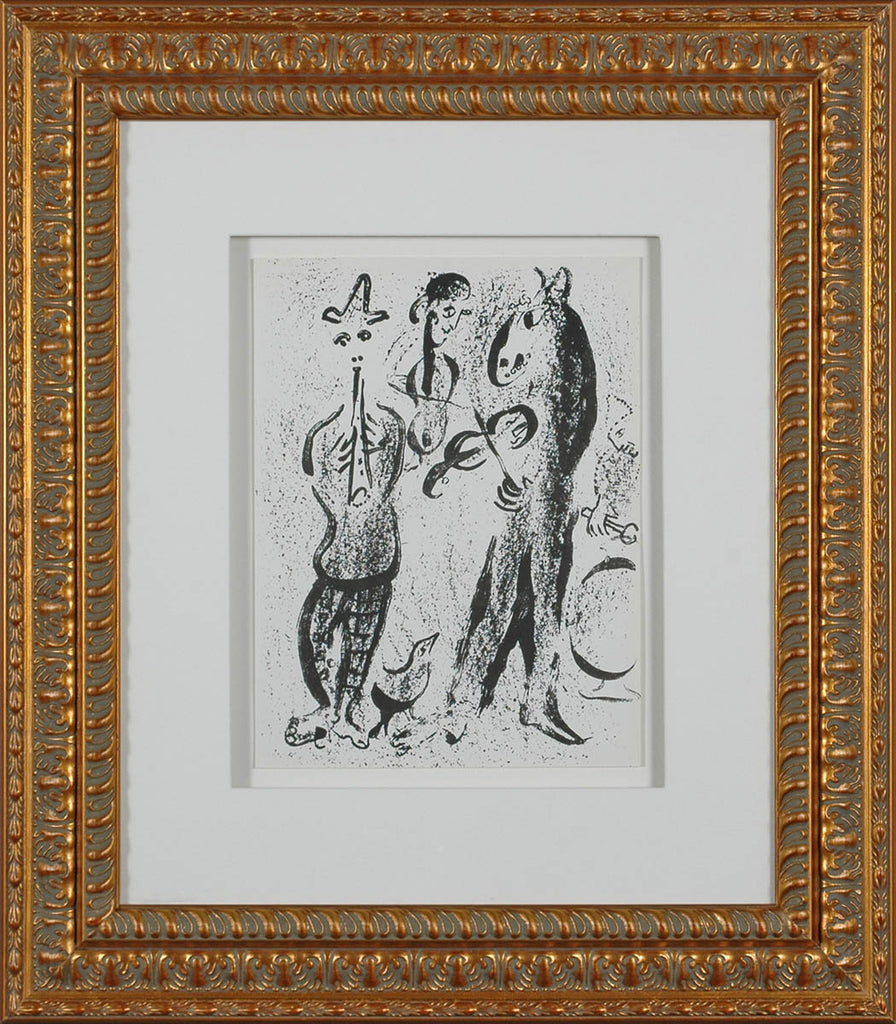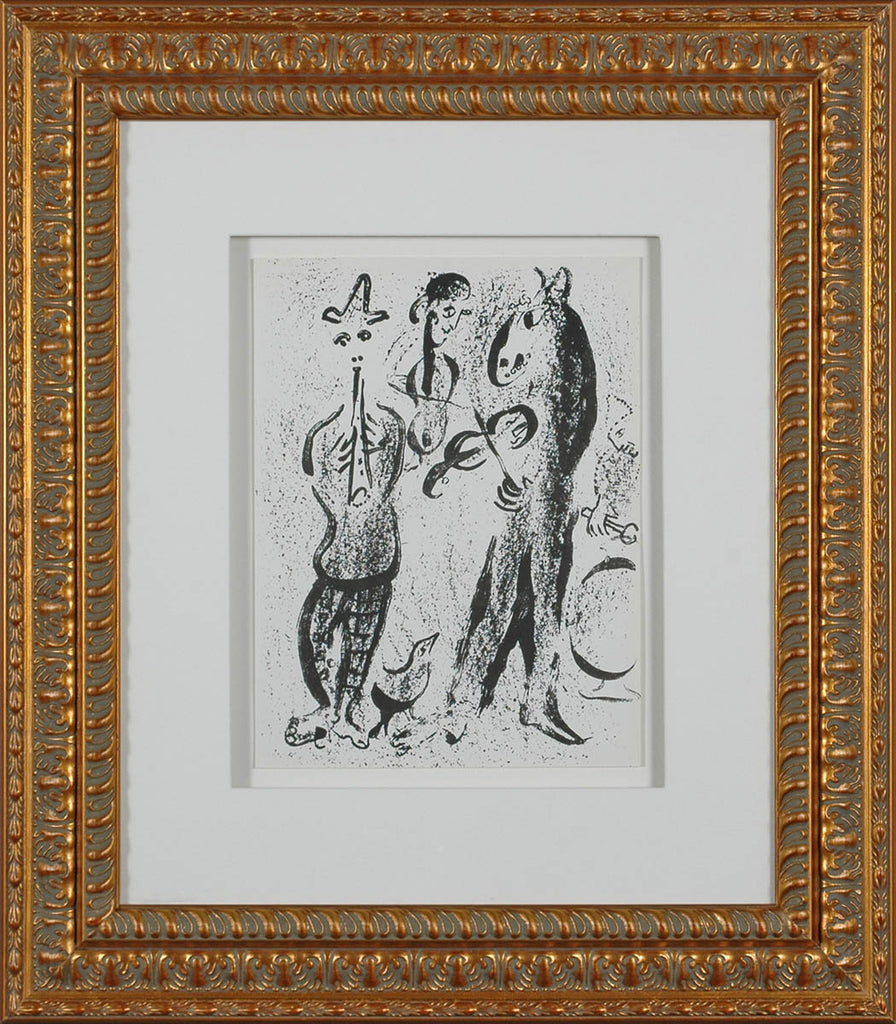 About the Work
About the Artist
About the Work
Marc Chagall is without doubt one of the greatest artists of the 20th century. He created a unique world full of pathos, poetry, humor and enchantment, drawing on vivid memories of his childhood in what is today Belarus. The Mountebanks is a lithograph. The image size is 12.5 x 9.5 inches.
Though Marc Chagall's work bares the formal influence of Cubism, Fauvism, and Symbolism, he steered away from total abstraction, instead holding fast to representation and proving its potency with a distinctly narrative approach. Dreamlike color and folkloric imagery pervade throughout Chagall's oeuvre comprised of painting, printmaking, and book illustration.
Clearly influenced by Byzantine and Russian icon painting and folk art, he wished his own mythological floating figures and symbolism to be interpreted freely. Chagall loved life. He loved the circus, he loved the Bible and found the same human paradox in both—joy mixed with tragedy, beauty with sadness. The poetic and biblical inspirations of Chagall's art have always appealed to a broad public, and his works are collected, exhibited and admired all over the world.
About the Artist
Marc Chagall was born Moishe/Marc Shagal in Liozne, near Vitebsk, in modern day Belarus, in 1887. He was a Russian-French-Jewish artist of international repute who, arguably, was one of the most influential modernist artists of the 20th Century, both as an early modernist, and as an important part of the Jewish artistic tradition. He distinguished himself in many arenas: as a painter, book illustrator, ceramicist, stained-glass painter, stage set designer and tapestry maker. Widely admired by both his contemporaries, and by later artists, he forged his creative path in spite of the many difficulties and injustices he faced in his long lifetime. Chagall's early life in the schetl with his Hasidic Jew parents was a strong influence on his work throughout his life. He carried a Russian mysticism, and an intrinsic understanding of and sympathy for his religious roots wherever he travelled.
Please utilize the AR experience in a well-lit room.
Scan the room for surface detection.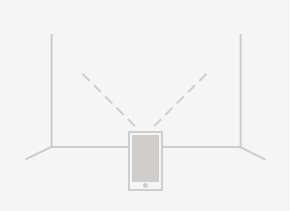 Artwork will place in your room.
Using your fingers, align the horizontal white line
with your floor. Double tap the artwork to scale to 100% size
and pinch to move on the screen.