Upload a photo of your space
For best results we recommend marking 10 inches on your wall with tape to get a sense of scale. Make sure to have the floor visible in the photo.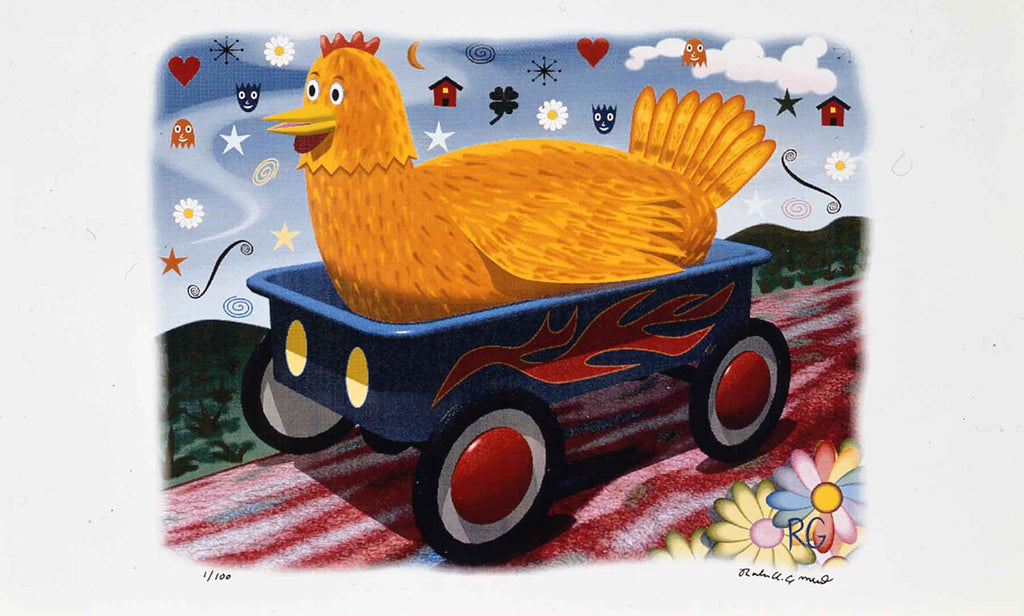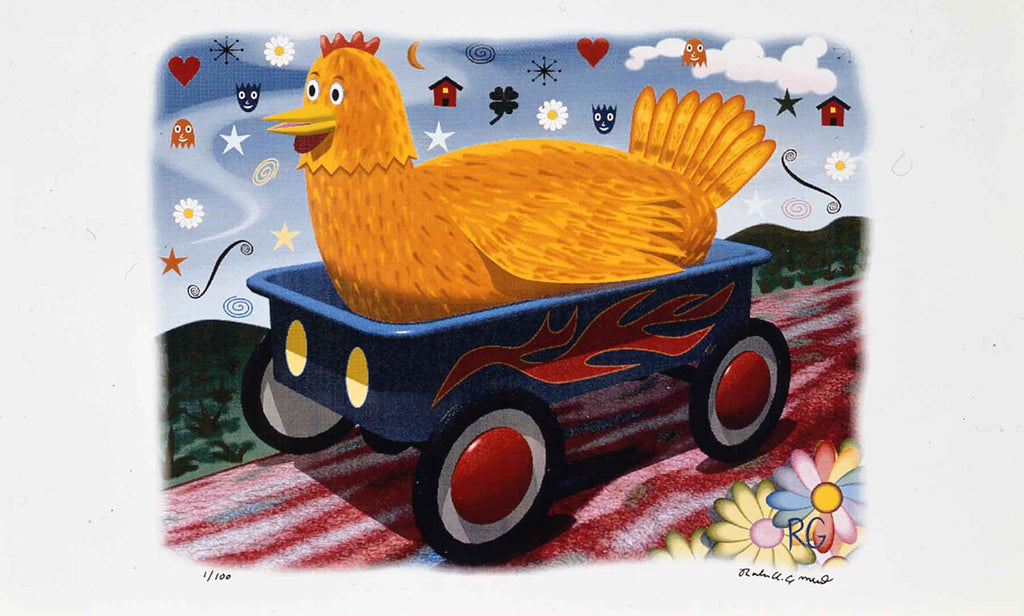 About the Work
"Chicken Wagon" is acomputer ink-jet print on paper created by Rodney Alan Greenblat. The image size is 7.5 x 9.5 -inch. The artwork ships framed, signed and with a certificate of authenticity.
Please utilize the AR experience in a well-lit room.
Scan the room for surface detection.
Artwork will place in your room.
Using your fingers, align the horizontal white line
with your floor.
Double tap the artwork to scale to 100% size
and pinch to move on the screen.