Upload a photo of your space
For best results we recommend marking 10 inches on your wall with tape to get a sense of scale. Make sure to have the floor visible in the photo.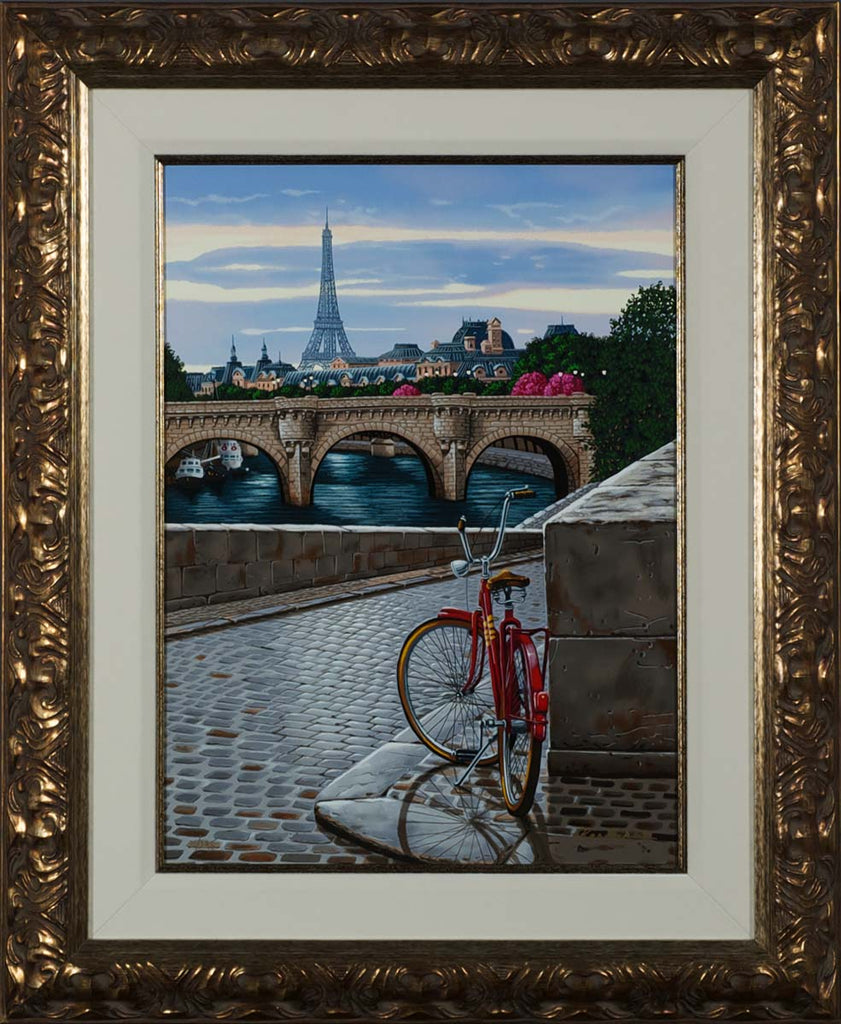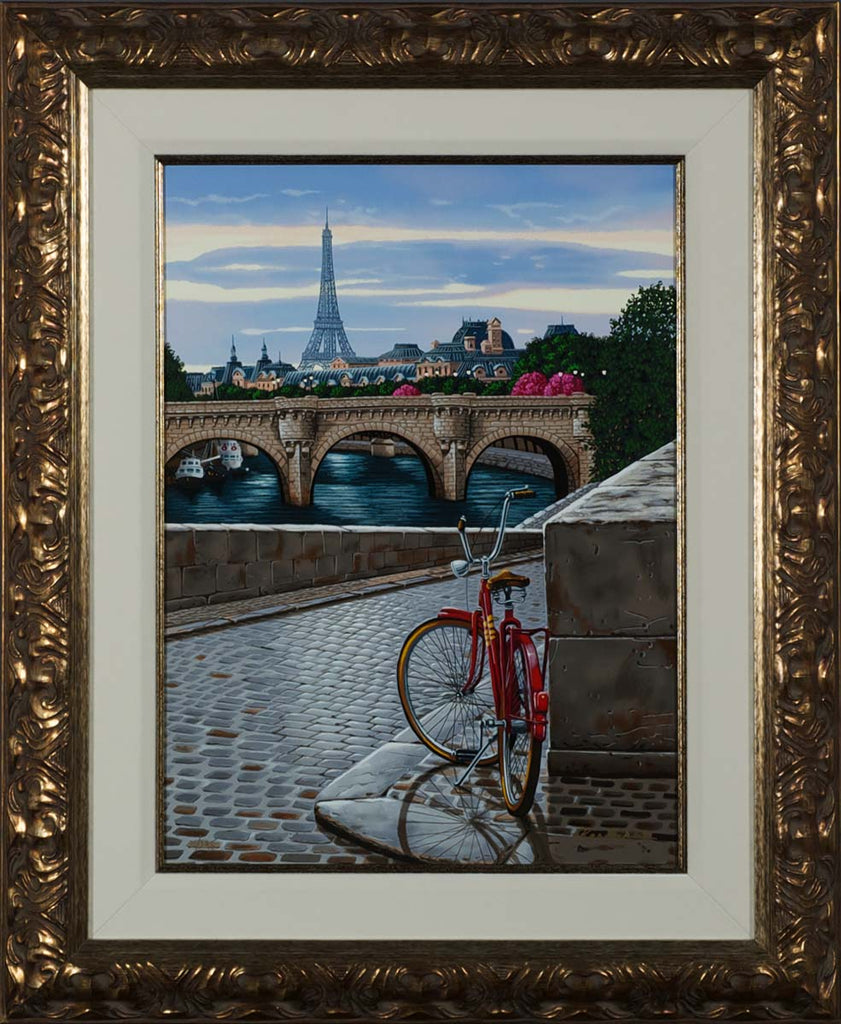 About the Work
About the Artist
About the Work
Liudmila Kondakova shows us the everyday beauty to be found while even when taking a break on a bike ride on the streets of Paris. The vivid colors and incredible detail made possible by the intimate scale of the images bring these everyday scenes to life with almost three-dimensional clarity. Her acute attention to detail is evident in the intricate shadows the bicycles spokes create against the cobblestone streets, all in exquisite elegant balance.
This hand-signed serigraph on gesso board measuring 16 x 12 inches is from an edition of 325.
About the Artist
Born in Russia in 1956, Liudmila Kondakova immigrated to the United States in 1991. A graduate of the Grabar Center in Moscow, she also attended Russia's School of Sacred Arts, the Moscow Pedagogical Institute and the Moscow Art Institute. Kondakova connects her highly trained background to her artistic expression this way: "In my art, the essence and beauty has always rested in the details." Original paintings and limited edition prints by Liudmila Kondakova have an honored place in private collections around the world.
Please utilize the AR experience in a well-lit room.
Scan the room for surface detection.
Artwork will place in your room.
Using your fingers, align the horizontal white line
with your floor.
Double tap the artwork to scale to 100% size
and pinch to move on the screen.