Upload a photo of your space
For best results we recommend marking 10 inches on your wall with tape to get a sense of scale. Make sure to have the floor visible in the photo.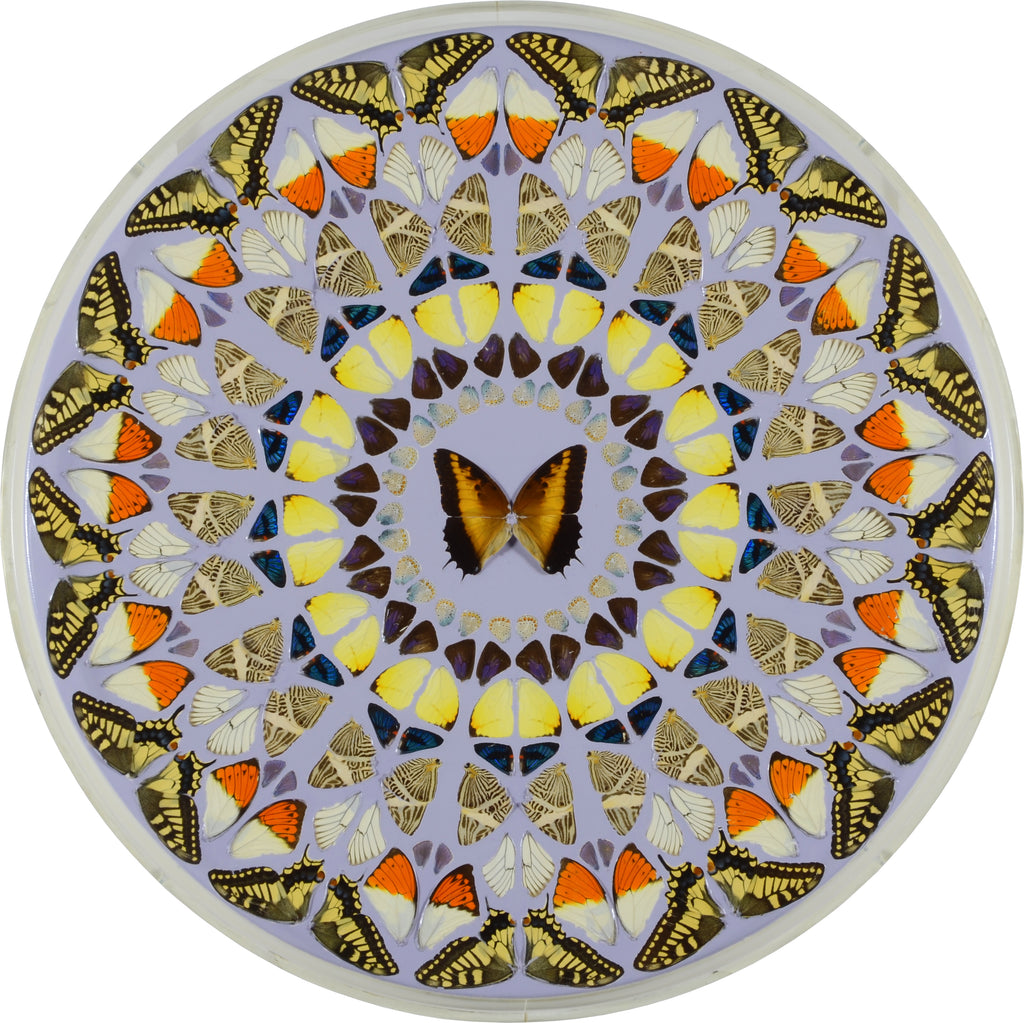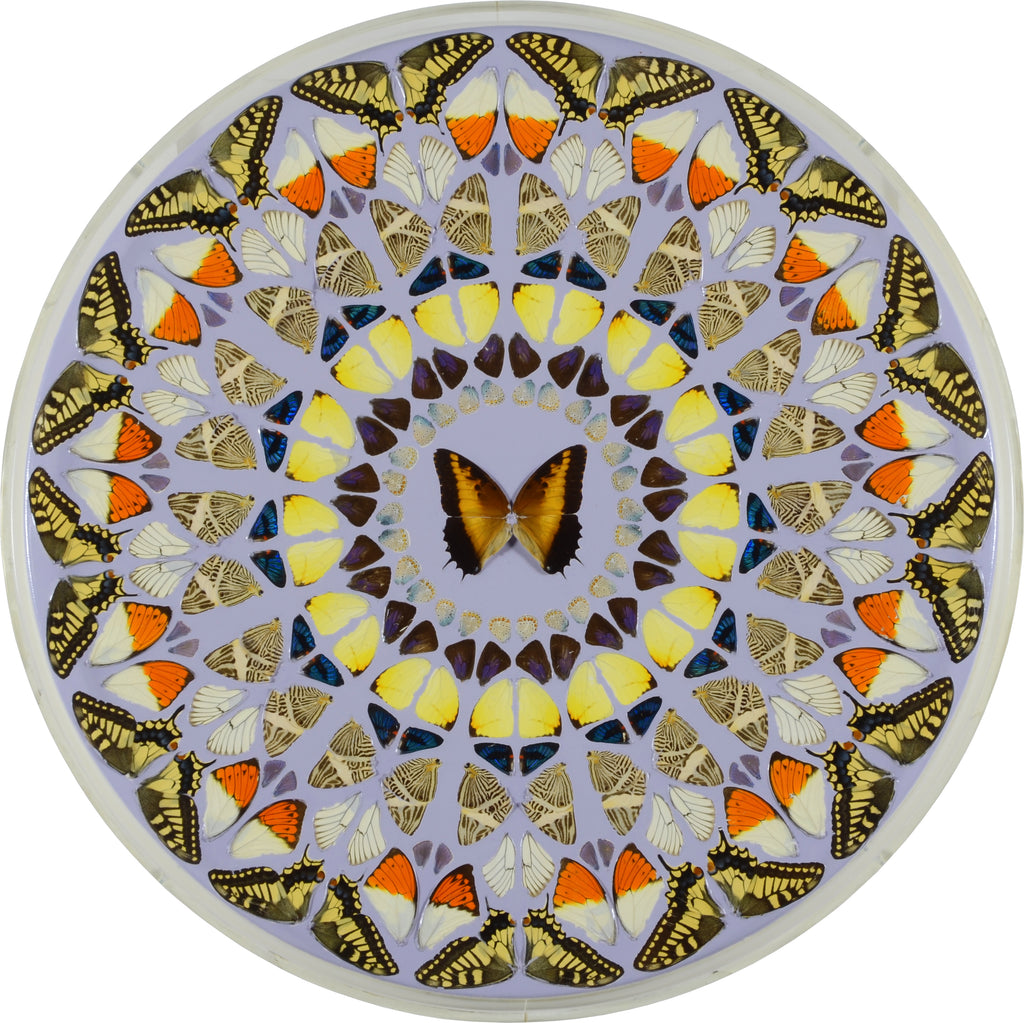 About the Work
Damien Hirst is one of the greatest provocateurs and a polarizing figure in recent art history, From the outset of his career, Hirst devised a fool-proof strategy for grabbing the attention of the public and critics. His shark suspended in a tank of formaldehyde, entitled "The Physical Impossibility of Death in the Mind of Someone Living, wowed and repulsed audiences in 1991. In 1995, Hirst won the coveted Turner Prize, a fitting pinnacle of his growing artistic success. The excitement over his unique works logically came to benefit as a result the of ultra-commodification and celebrity that began with Andy Warhol.

In "Psalm 107: Confitemin Domino" we see the otherworldly side of Damien Hirt's work. Butterflies, a common character in Hirst's work take a central role In "Psalm 107: Confiteminin Domino" as a metamorphosis symbol, and as the continuation of life in different forms.

In the catalog notes for Psalm 107, Damien Hirst wrote: "I like the idea of a thing to describe a feeling. I like ideas of trying to understand the world by taking things out of the world. You kill things to look at them... I hope at first glance it will look alive. It could have to do with the obsession with trying to make the dead live or the living live forever." Butterflies are portrayed as a subject in Damian Hirst's work time and again. Proving that his obsession with the species takes its own art form.

"Psalm 107: Confitemini Domino 2008" is an 18-diameter artwork with butterflies and household gloss on canvas.

Please utilize the AR experience in a well-lit room.
Scan the room for surface detection.
Artwork will place in your room.
Using your fingers, align the horizontal white line
with your floor.
Double tap the artwork to scale to 100% size
and pinch to move on the screen.