Upload a photo of your space
For best results we recommend marking 10 inches on your wall with tape to get a sense of scale. Make sure to have the floor visible in the photo.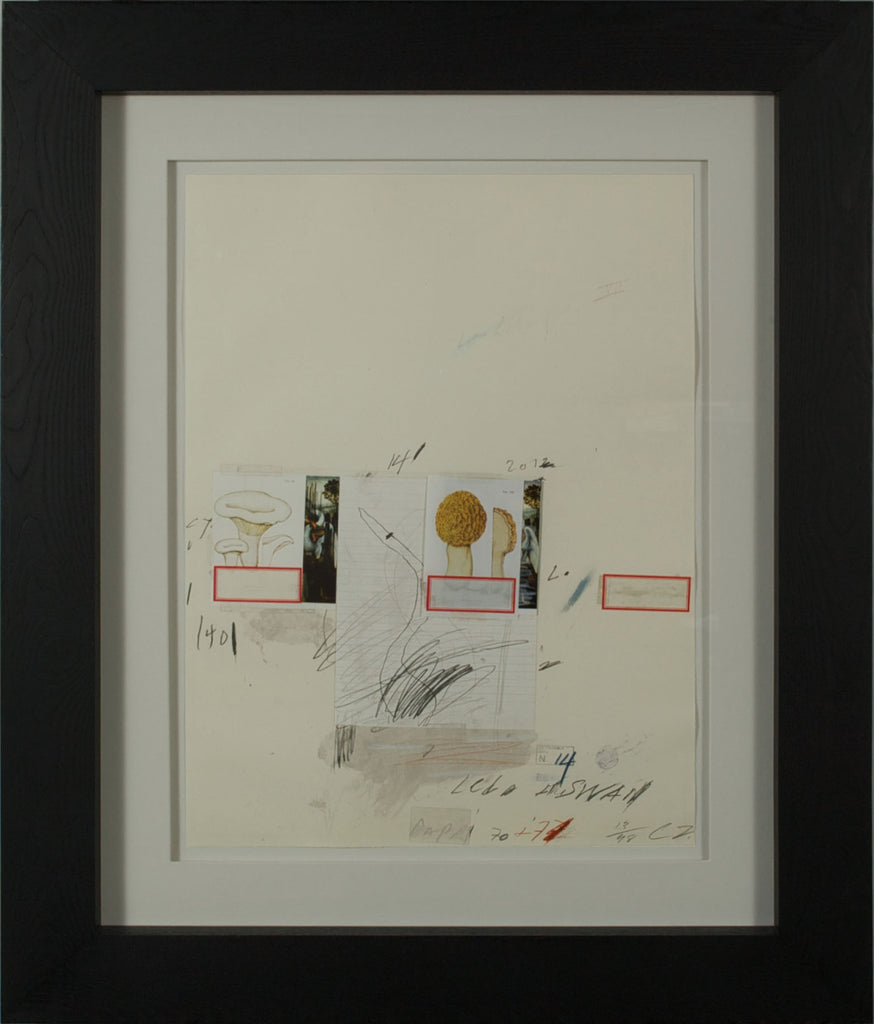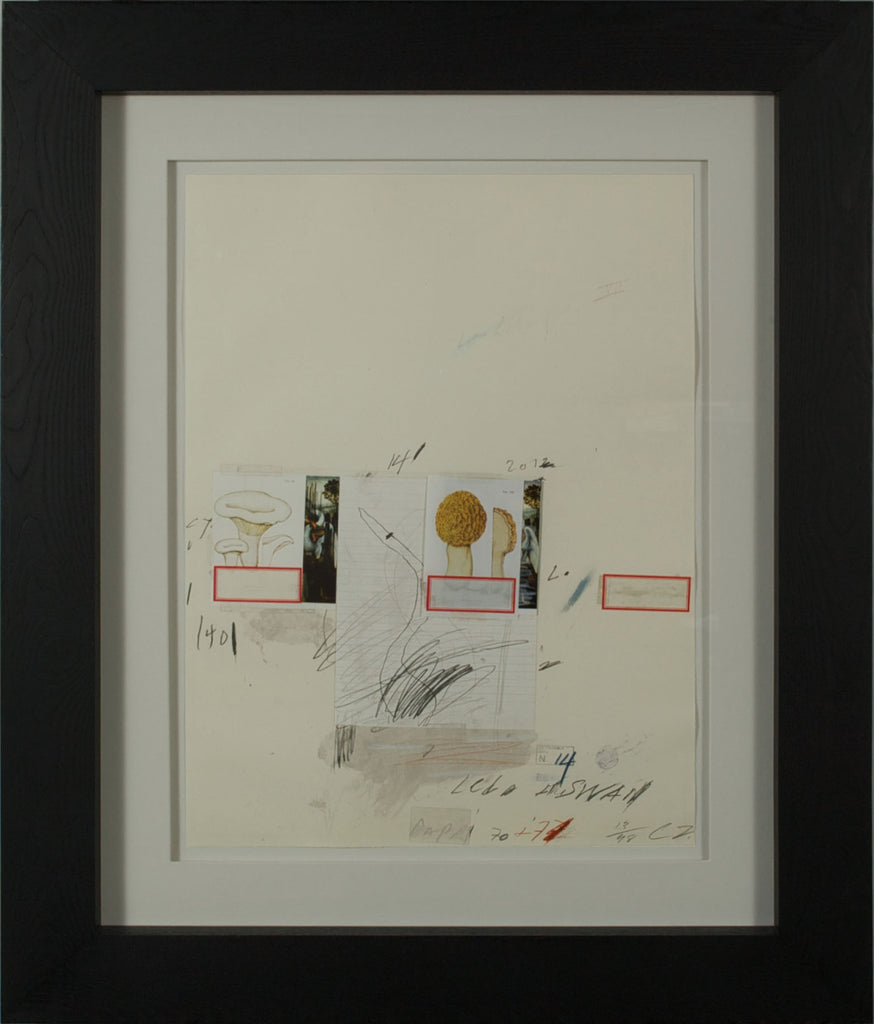 About the Work
Many of Cy Twombly's paintings and drawings include handwritten words and phrases—naming or quoting poets ranging from Sappho, Homer, and Virgil to Mallarmé, Rilke, and Cavafy. Enigmatic and sometimes hard to decipher, these inscriptions are a distinctive feature of his work. Natural History: Mushrooms - Plate I is a hand-signed lithograph.

In Cy Twombly's Natural History: Mushrooms - Plate I, one is confronted with 'combines' reminiscent in technique of Robert Rauschenberg's Factum canvases but utterly cryptic in their expression of the concept 'mushroom'. This collage and hand painted work was created in 1974 as part of a limited edition of 116.

Cy Twombly emerged in the 1950s, developing a characteristic painting style of expressive drips and active, scribbled, and scratched lines. "My line is childlike but not childish," he once said. "It is very difficult to fake…to get that quality you need to project yourself into the child's line. It has to be felt." Early influences included Willem de Kooning, Franz Kline, Jackson Pollock, and Robert Motherwell, but more formative would be his relationships with Robert Rauschenberg and Jasper Johns, along with whom he would distance himself from the dominance of Abstract Expressionism. Twombly's work also appeared in one of the first exhibitions to explore ideas of Minimalism—"Black, White, and Grey" (1964)—along with Agnes Martin, Frank Stella, and Andy Warhol.

Please utilize the AR experience in a well-lit room.
Scan the room for surface detection.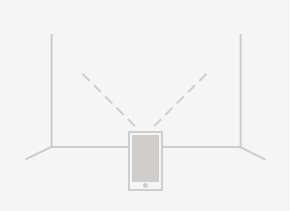 Artwork will place in your room.
Using your fingers, align the horizontal white line
with your floor. Double tap the artwork to scale to 100% size
and pinch to move on the screen.