Upload a photo of your space
For best results we recommend marking 10 inches on your wall with tape to get a sense of scale. Make sure to have the floor visible in the photo.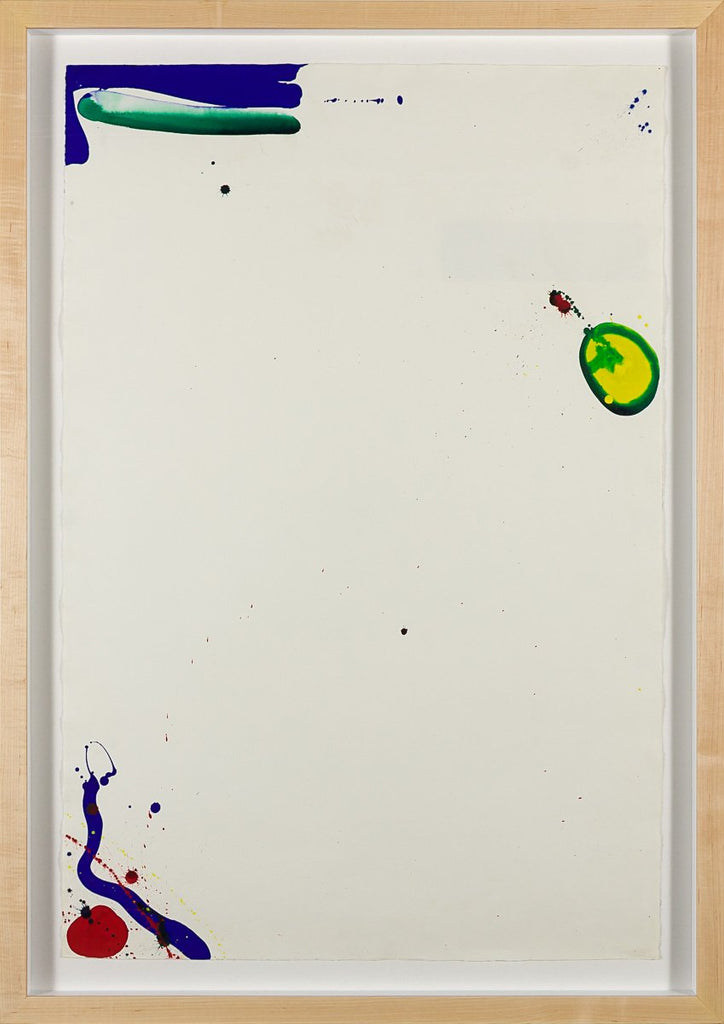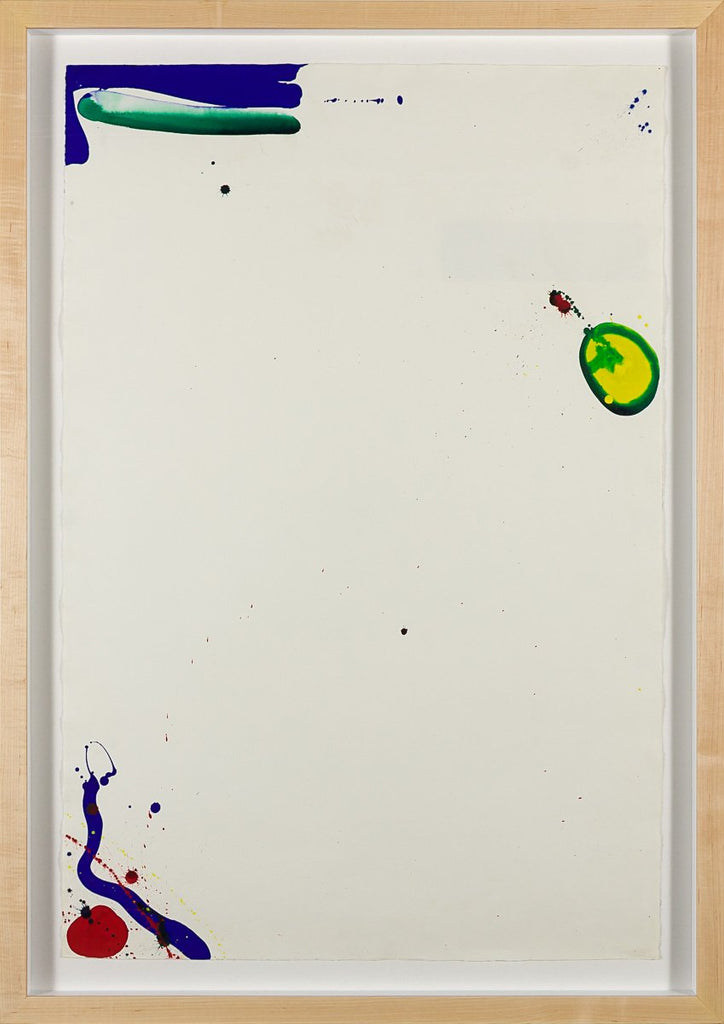 About the Work
About the Artist
About the Work
"Untitled, 1963 (SF63-039)" reflects Sam Francis's improving health and foreshadows the 'edge' and 'sail' paintings that would proliferate in the mid to late 60s. The balls and cellular-like forms of his 'blue balls' period have subsided and are pushed out to the edges of this work leaving a vast white area of peace and introspection. The work is one of his more minimalist takes on the paintings that became known as his 'Bright Ring Period.' There is a conspicuous element of almost peaceful relief in this spare work as a blue ball, engulfed by yellow, is nearly pushed out of the picture plane. Francis would create many works like this between '63 and '65 which all suggest the power and joy of health returning. The image size is 41 x 27.5 - inches. The framed size of the artwork is 46.25 x 32.75- inches. "Untitled, 1963 (SF63-039)" comes with a certificate of authenticity.
About the Artist
Born in Northern California in 1923, Sam Francis briefly attended the University of California at Berkeley before leaving to join the Army Air Corps in 1943. While in military service, he suffered injuries that led to spinal tuberculosis, requiring a long recuperation. During this period, he began to paint. In the late 1940s, Francis began to study at the California School of Fine Arts (now the San Francisco Art Institute) and to work with fellow painter, David Parks. A short time later, he returned to UC Berkeley to study both painting and art history, eventually earning bachelor's and master's degrees. The artist's desire to explore his art led him to Paris in the early '50s, and it was here that his professional career as an artist truly began. Soon after arriving in Europe, he began to travel extensively, living working and exhibiting in Paris, Tokyo, Switzerland and eventually, the United States. In 1962, Francis settled in Southern California.
Please utilize the AR experience in a well-lit room.
Scan the room for surface detection.
Artwork will place in your room.
Using your fingers, align the horizontal white line
with your floor.
Double tap the artwork to scale to 100% size
and pinch to move on the screen.