Upload a photo of your space
For best results we recommend marking 10 inches on your wall with tape to get a sense of scale. Make sure to have the floor visible in the photo.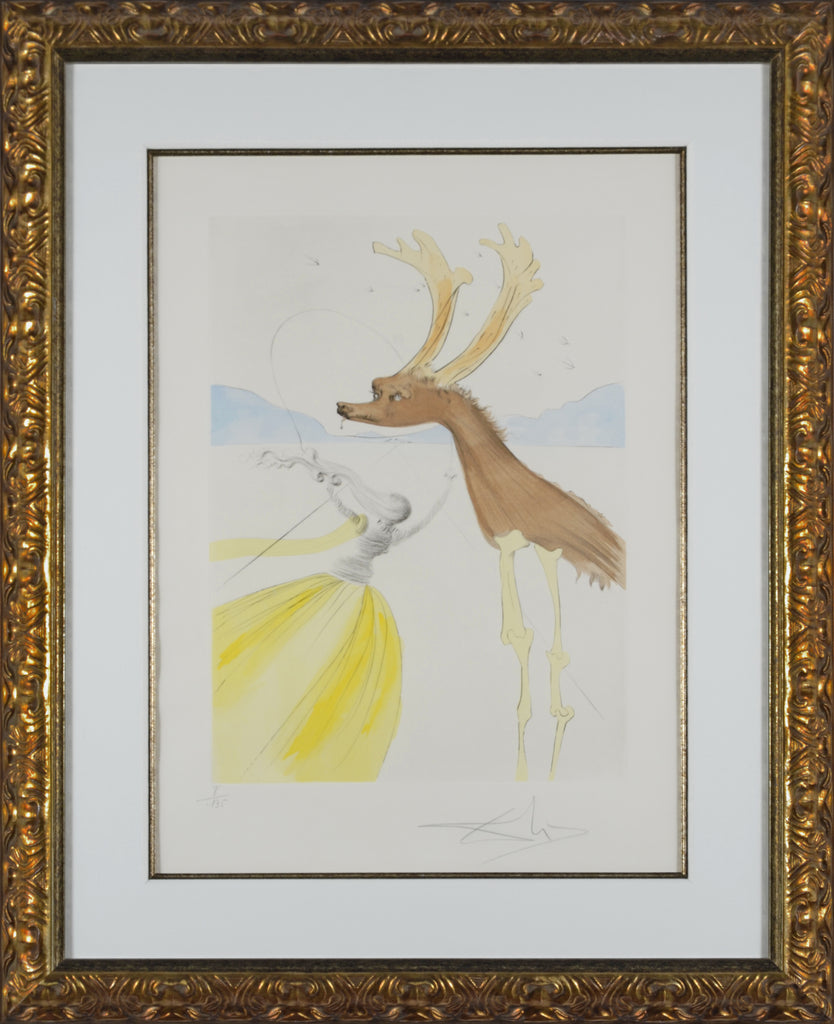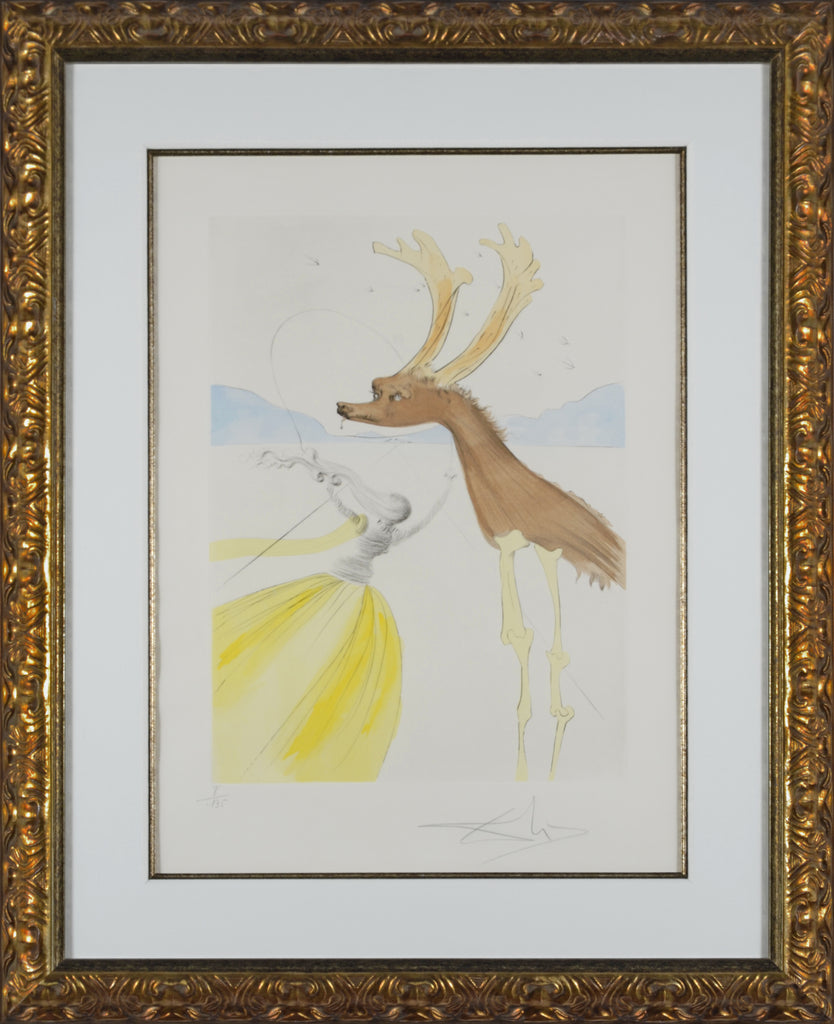 About the Work
About the Artist
About the Work
"Naphtali" is part of a religion-based series of prints that depict the "Twelves Tribes of Israel". Each etching represents one of the tribes. Levi, Zebulon, Joseph, and more are included in this series. The Twelve Tribes of Israel, in the Bible, are the Hebrew tribes which were named after sons or grandsons of Jacob. His name was later changed to Israel, and the Hebrew people became known as Israelites. Naphtali was a son of Jacob and full-brother to Dan. Not much is said about Naphtali in the Bible. Naphtali became respected for his intelligence and wisdom, which became a testament to his spiritual strength. The symbol of the Tribe of Naphtali is a gazelle.
"Naphtali" is just one example of how Dalí's work was influenced by religious themes. In this image, we see a tall, slender gazelle with large horns, and messy fur. Perhaps the gazelle's most interesting attribute are its legs, which are purely bones. The gazelle's grey eyes appear hypnotized by what it is seeing. One tooth is emerging out of the gazelle's mouth with a drop of liquid hanging down from it. Next to the gazelle, a woman is shown falling through the sky; her silver hair flowing upwards as she flails her arms over her head and tips backwards as birds fly casually about the scene. Her large, bright yellow dress contrasts with the soft blue mountains present in the vast distance. "Naphtali" is a 19.5 x 14.75 – inch hand-signed etching with color stencil created in 1973.

About the Artist
Spanish Artist Salvador Dalí was a Surrealist icon best known for his articulate skill and exquisite works of art. Dalí is among the most versatile and prolific artists of the 20th century, partially due to his explorations of subconscious imagery. He practiced sculpting, printmaking, fashion, advertising, filmmaking and more. His flamboyant personality and mischievousness contributed to his rise to becoming an international celebrity, however, his mastery of art is arguably his most distinct attribute.
Please utilize the AR experience in a well-lit room.
Scan the room for surface detection.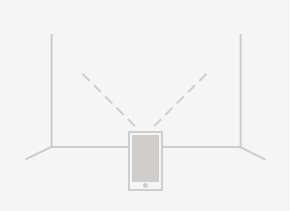 Artwork will place in your room.
Using your fingers, align the horizontal white line
with your floor. Double tap the artwork to scale to 100% size
and pinch to move on the screen.