Upload a photo of your space
For best results we recommend marking 10 inches on your wall with tape to get a sense of scale. Make sure to have the floor visible in the photo.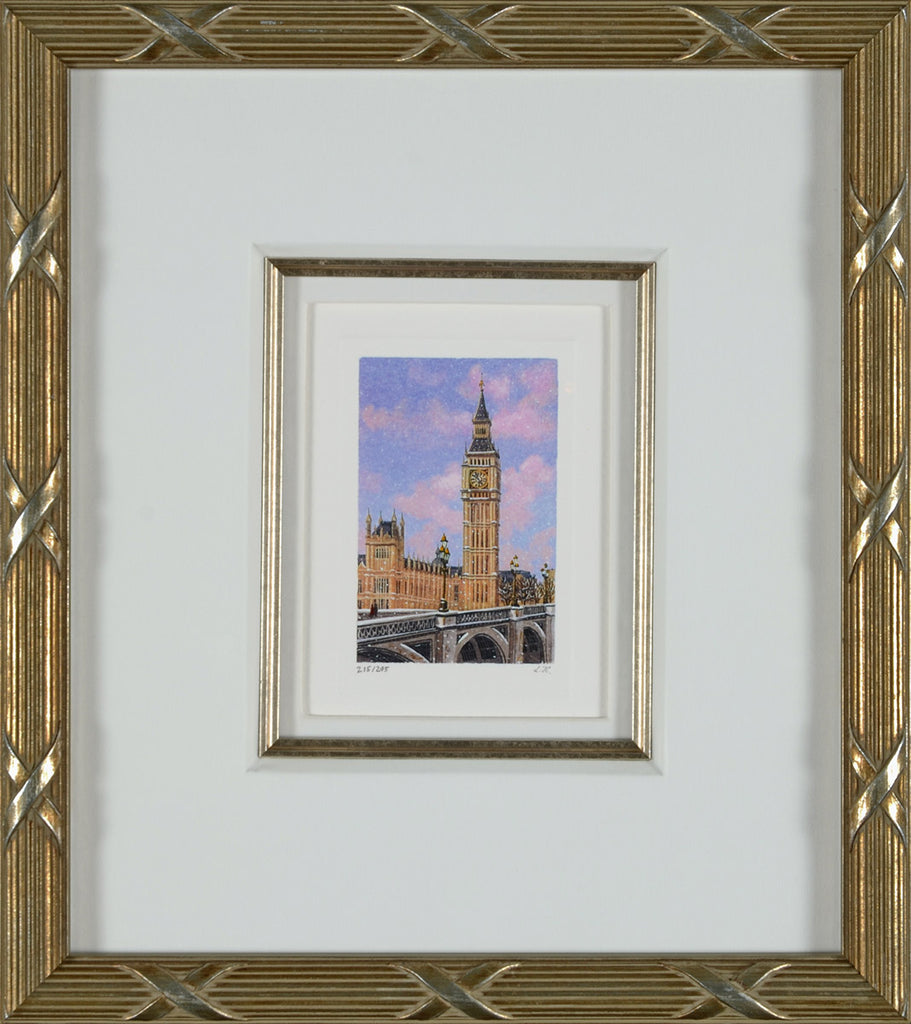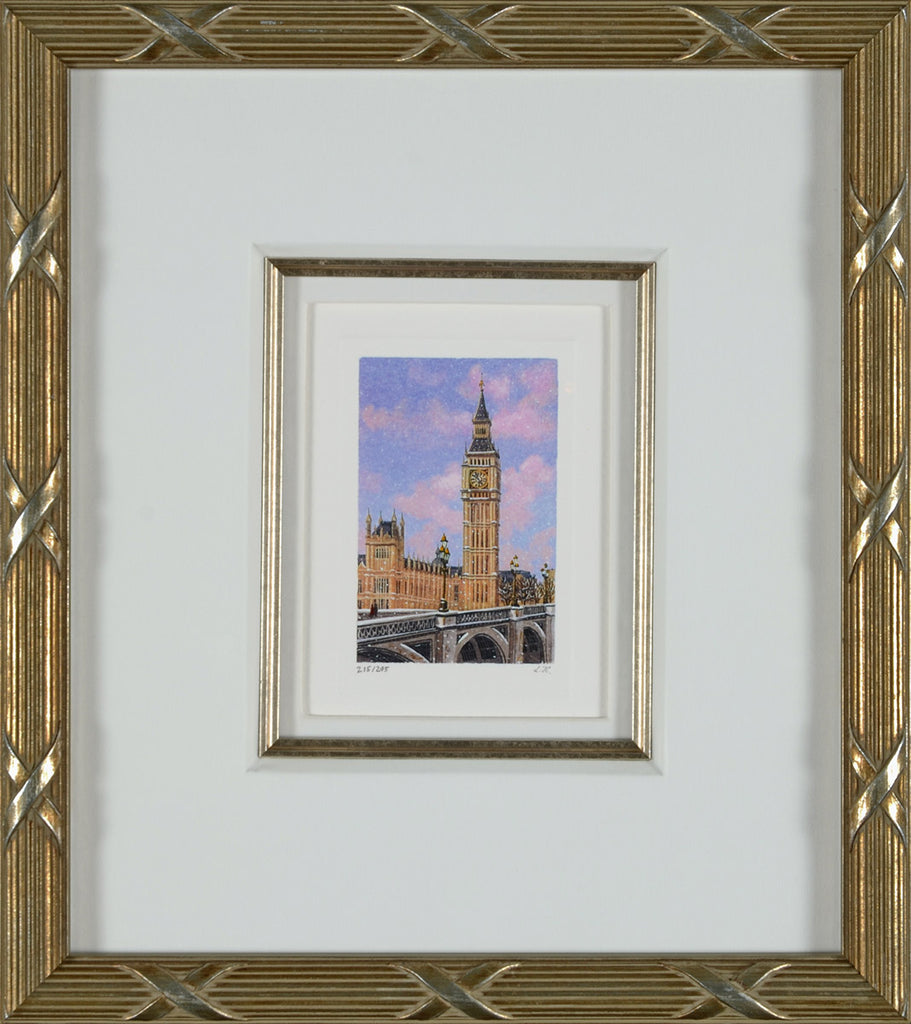 About the Work
About the Artist
About the Work
It is very important to Liudmila Kondakova to make people happy with her art. Her technique is very complex, and her studio looks like an alchemist's laboratory, set up to fuse reality and a dream. However, she does not include any complicated concepts that require you to read long articles with obscure, and unfamiliar terms. Her art is simple and pleasing to the eye of the viewer but is also full of photographic details that enchant your way through a city skyline, a scene, or on an object. She expects her art to be understood with the heart- from a person's creative center. She hopes that people looking at her art will look at it with romance, light, and possibility in their hearts. She wants people to look at her art with parts of their creative spirit that can appreciate all the facets of life.

In "Big Ben" we see once again Liudmila Kondakova's mastery in architectural painting that distinguishes her work for most of the other artists. The detail in "Big Ben" is astounding, in that it shows how Liudmila Kondakova truly observes and captures the essence of each city she visits and paints. Part of Westminster Bridge comes into sight, while in the distance the parliament and Big Ben are prominently shown. The painting is so detailed that we are able to see the time of eleven-twenty clearly on the face of the large clocktower, and that it has been snowing for a while in London. The snowflakes add a magical element to the atmosphere and the light pink clouds in a spotless blue sky signify the beauty of the captured moment. "Big Ben" is a miniature lithograph, and it brings into focus Liudmila Kondakova's distinct detailed style, by showcasing her Russian iconography background. "Big Ben" is a 4.25 x 2.25 - inch hand signed lithograph on paper.

About the Artist
Born in Russia in 1956, Liudmila Kondakova immigrated to the United States in 1991. A graduate of the Grabar Center in Moscow, she also attended Russia's School of Sacred Arts, the Moscow Pedagogical Institute and the Moscow Art Institute. Kondakova connects her highly trained background to her artistic expression this way: "In my art, the essence and beauty has always rested in the details." Original paintings and limited edition prints by Liudmila Kondakova have an honored place in private collections around the world.
Please utilize the AR experience in a well-lit room.
Scan the room for surface detection.
Artwork will place in your room.
Using your fingers, align the horizontal white line
with your floor.
Double tap the artwork to scale to 100% size
and pinch to move on the screen.