Upload a photo of your space
For best results we recommend marking 10 inches on your wall with tape to get a sense of scale. Make sure to have the floor visible in the photo.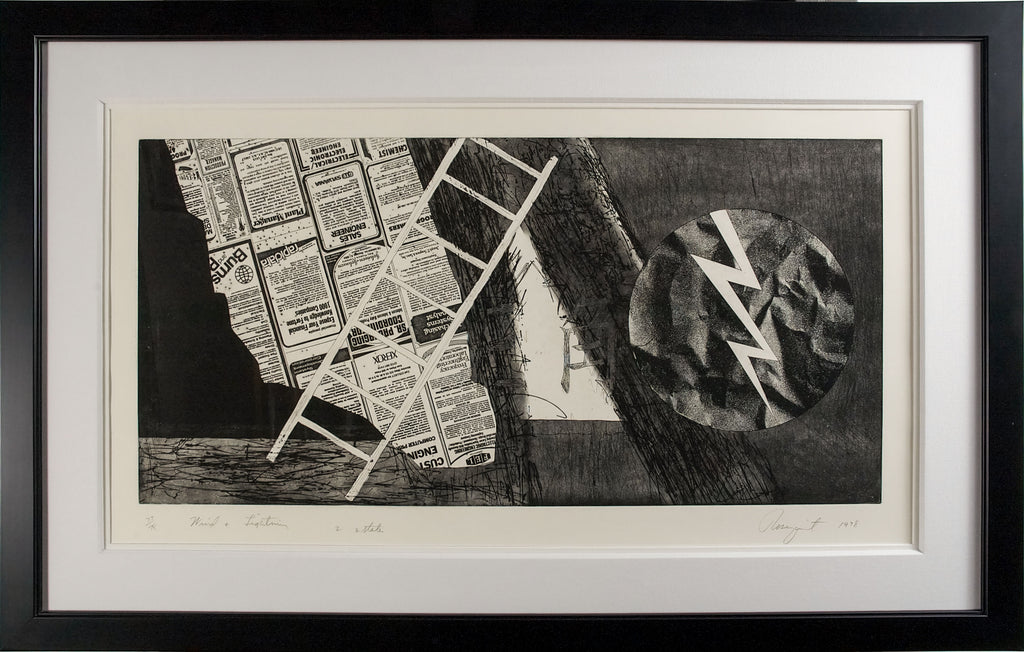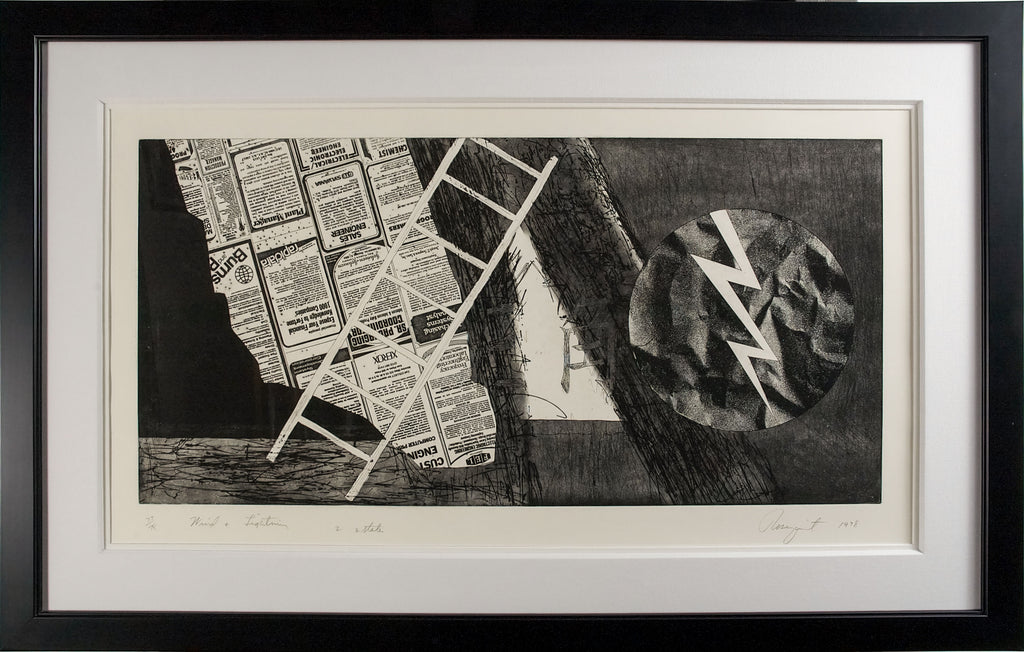 About the Work
Rosenquist's work recalls that of Andy Warhol, while his seemingly irrational, mysterious pictorial combinations owe a debt to Surrealism. Wind & Lightning is a hand-signed aquatint framed in archival materials. The image size is 22.75 x 39.75.

In addition to being widely exhibited throughout the world and completing several major commissions, the Solomon R. Guggenheim Museum organized a full-career retrospective of Rosenquist's work in 2003, and he received the Golden Plate Award from the American Academy of Achievement in 1988.
Please utilize the AR experience in a well-lit room.
Scan the room for surface detection.
Artwork will place in your room.
Using your fingers, align the horizontal white line
with your floor.
Double tap the artwork to scale to 100% size
and pinch to move on the screen.