Upload a photo of your space
For best results we recommend marking 10 inches on your wall with tape to get a sense of scale. Make sure to have the floor visible in the photo.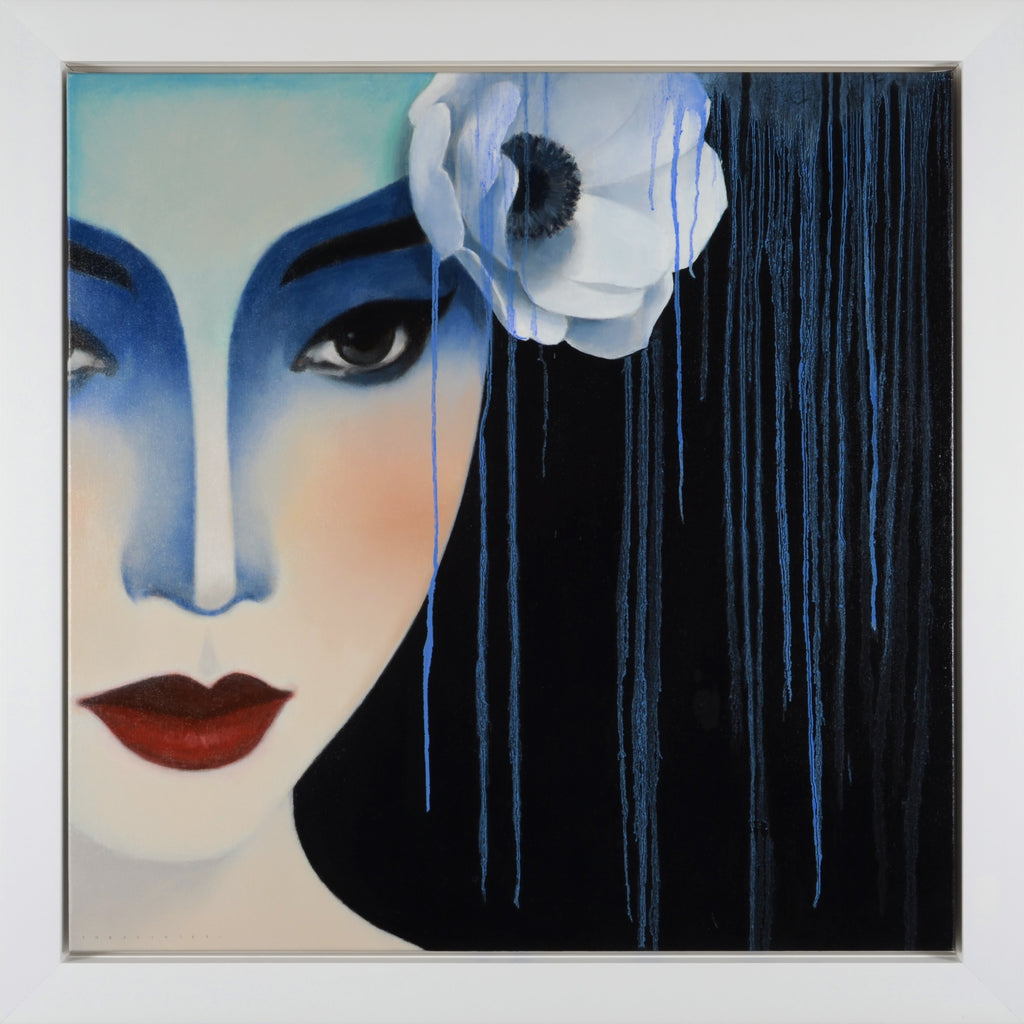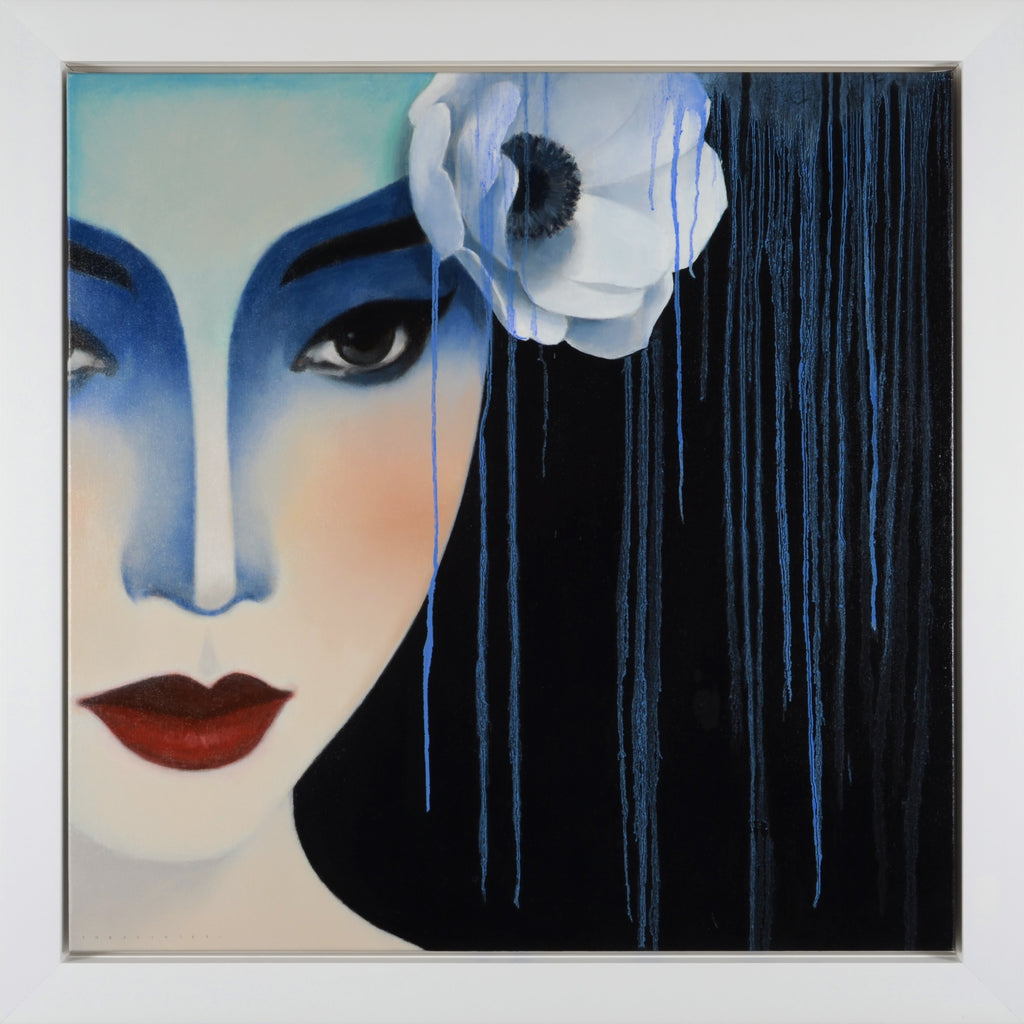 About the Work
About the Artist
About the Work
François Fressinier's signature style superimposes his female subjects, allowing them to become one with the background. "Kabuki Garden" is an oil and mixed media on canvas. The image size is 35 x 35 - inches.

"Kabuki Garden" displays a melancholy scene that features a beautiful woman with a pretty white flower in her ear. She looks into the distance with a blank stare on her face. She is wearing blue makeup and alluring red lipstick. Streaks of blue run vertically down the right side of the image, potentially signifying tears or rain falling.
Fressinier credits music as one of his biggest influences in art. He prefers to listen to music while working in his studio. Fressinier has even created many masterpieces of his favorite musical icons, including Elvis, Rihanna and more. His work is mostly comprised of portraits of women as their features enamor him. These works include celebrities like Kate Moss and Grace Jones who are often associated as figures of beauty and feminine pride.

As a young man, Fressinier discovered the world of art and paintings, and he wanted to be a part of it. He was, as a child, surrounded by art in France because of his parents' love of drawing, painting, and admiration for many artists. As he is primarily a figurative artist who incorporates abstract and graphic elements in his work, Fressinier feels his work aims to say that beauty is all around us, but especially within us. We are surrounded by beauty at every moment, and everywhere, it is right there as a gift, and you can receive it or reject it.

About the Artist
Born in Cognac, France in 1968 to scholarly portrait photographer parents with an affinity for aesthetics, it was fitting that modern figurative artist, François Fressinier, would develop a unique, enchanting style. His father's admiration for the works of the Old Masters and his exposure to some of the world's most historic places, along with France's Gallo-Roman ruins and Gothic churches inclined François to explore and create figurative, symbolic artwork. In addition, his education at the Ecole Brassart in Tours afforded him the opportunity to study the drawings and paintings of old and new masters. He cites inspiration from artists like Rembrandt for showing us the soul of his sitters, Van Dyke for his elegance, Bonnard's palette, Fuchs for the fantastic world he invented; all of which influence his style today.
Please utilize the AR experience in a well-lit room.
Scan the room for surface detection.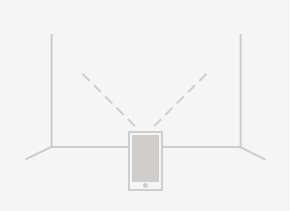 Artwork will place in your room.
Using your fingers, align the horizontal white line
with your floor. Double tap the artwork to scale to 100% size
and pinch to move on the screen.