Upload a photo of your space
For best results we recommend marking 10 inches on your wall with tape to get a sense of scale. Make sure to have the floor visible in the photo.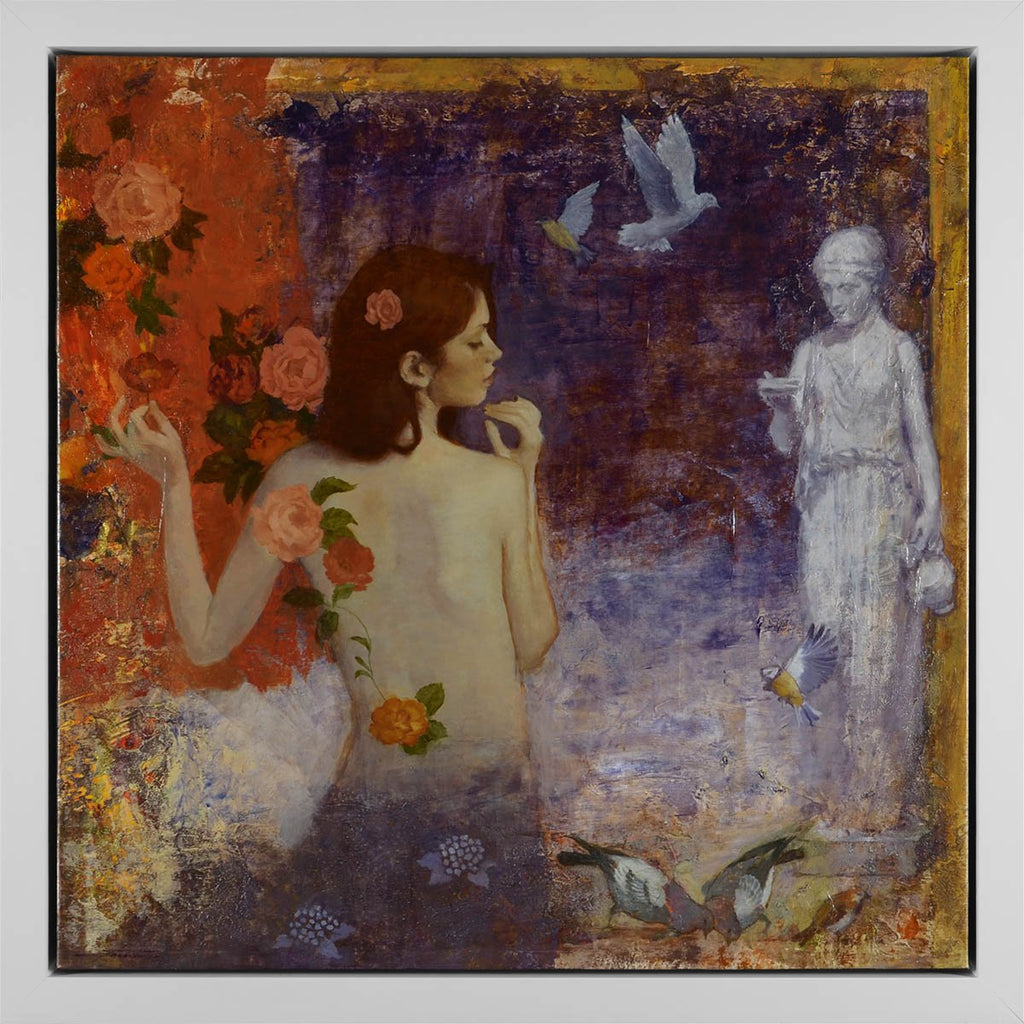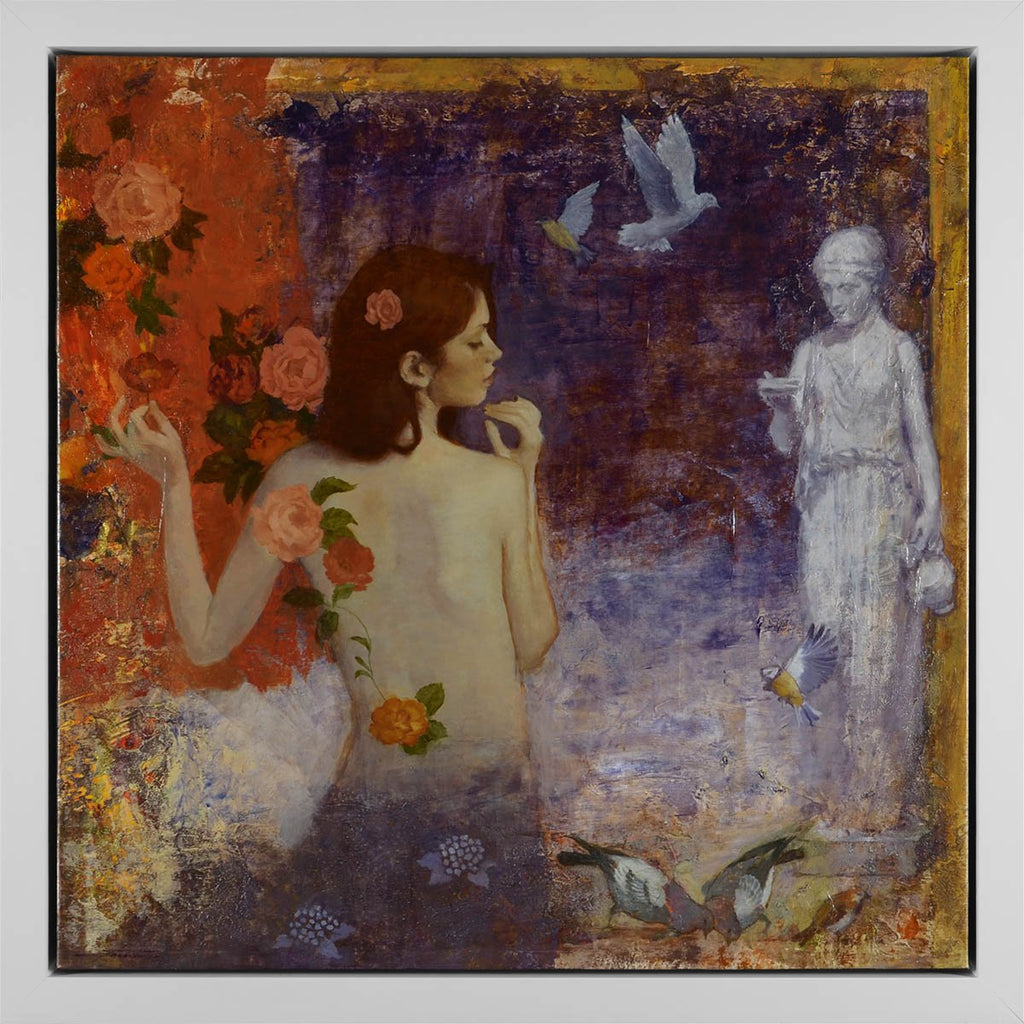 About the Work
About the Artist
About the Work
"Le Jardin Enchante" is an oil on canvas created in 2012 by François Fressinier. The canvas size is 30.25 x 30.25 -inches. The framed size is 33.75 x 34 -inches. "Le Jardin Enchante" comes signed and with a certificate of authenticity.
About the Artist
Born in Cognac, France in 1968 to scholarly portrait photographer parents with an affinity for aesthetics, it was fitting that modern figurative artist, François Fressinier, would develop a unique, enchanting style. His father's admiration for the works of the Old Masters and his exposure to some of the world's most historic places, along with France's Gallo-Roman ruins and Gothic churches inclined François to explore and create figurative, symbolic artwork. In addition, his education at the Ecole Brassart in Tours afforded him the opportunity to study the drawings and paintings of old and new masters. He cites inspiration from artists like Rembrandt for showing us the soul of his sitters, Van Dyke for his elegance, Bonnard's palette, Fuchs for the fantastic world he invented; all of which influence his style today.
Please utilize the AR experience in a well-lit room.
Scan the room for surface detection.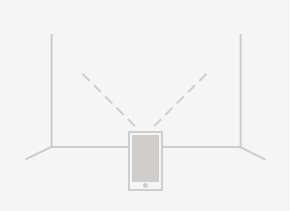 Artwork will place in your room.
Using your fingers, align the horizontal white line
with your floor. Double tap the artwork to scale to 100% size
and pinch to move on the screen.